Complete Pest Control Solutions In Badger Pocket, WA
Badger Pocket is a small town in Washington, tucked in a valley near Ellensburg. While Badger Pocket was originally farmland, it is quickly transitioning to a more residential style of life. While the farmland may be disappearing, the pests that call Badger Pocket home are not.
If you have a pest problem in your Badger Pocket home or business, call us at Prosite Pest Control. We have experience keeping the residents and businesses of Kittitas County protected from pests. We are members of the National Pest Management Association and have an A+ rating from the Better Business Bureau. Our technicians are focused on keeping you safe from pests and making sure all of your pest-related needs are taken care of.
Residential Pest Control In Badger Pocket, WA
Do you love the peace and quiet of living in Badger Pocket, but hate the pests that call our area home? Then you are not alone. Pests in our area can range from a mere annoyance to a danger to your home and family. That's why it's important to have a pest control plan that keeps your home pest-free year-round.
At Prosite Pest Control, keeping your Badger Pocket home protected from pests is our highest priority. Our home pest control plans come in three different levels, so there is one that will fit your pest control needs and budget. All of our pest control plans cover the following pests:
Various ant species

Carpet beetles

Ground beetles

Wolf spiders

Cellar spiders

Black widow spiders

Blowflies

Cluster flies

House flies

Silverfish

Earwigs

Millipedes and Centipedes

Stink bugs

Box elder bugs

Crickets
Our higher-level pest control plans also protect against more insects, as well as rodents. You can also rest assured knowing that if you have a pest problem between visits, we'll come back and retreat for you. Contact us today and let us get to work keeping your home safe and pest-free.
Bed Bug Control: Everything Badger Pocket Residents Need To Know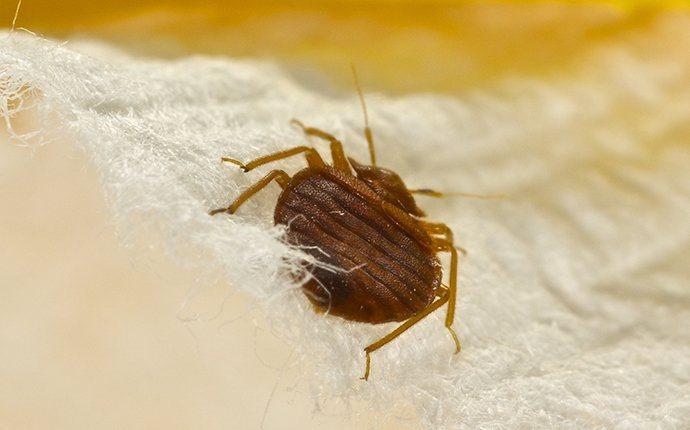 When you hear "bed bugs," you may think of roadside motels and dirty apartments in New York City. But bed bugs are a growing problem throughout the country, no matter how clean you keep your home.
If you have a bed bug problem, call us today. We follow a bed bug control process that has proven effective at removing bed bugs quickly. This plan includes:
Inspection: Determining where and how severe your bed bug infestation is will help us determine a treatment plan.

Preparation: We will provide a complete list of items that need to be removed from your home and how to prepare your home for bed bug treatments.

Treatment: We will use a combination of traditional and heat treatments to eliminate bed bugs, including the ones that may be hard to find.

Follow-up: We will monitor bed bug-infested areas for three weeks after treatment to make sure the problem does not recur.
Trust Prosite Pest Control for all your bed bug control needs and let us get you back to sleeping peacefully in no time.
What Is The Most Effective Way To Repel Badger Pocket Mosquitoes?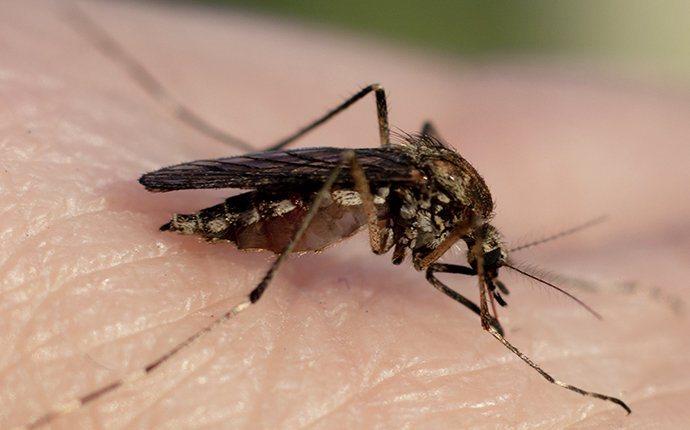 Mosquitoes can be a huge annoyance, but they can also be a serious health hazard. Just their presence is enough to drive any backyard BBQ or party inside. As a homeowner, there are some things you can do to reduce the mosquito population:
Eliminate areas of standing water that provide mosquitoes a breeding ground, including in bird baths, old tires, flower pots, on pool covers, and other areas where water may collect.

Keep your gutters clean and properly functioning.

Mow your lawn frequently.

Try to stay inside around dawn and dusk, when mosquitoes are most active.

Wear light-insect colored clothing and use repellent when you are outside.
These steps should help keep mosquitoes away, but the best option is to contact us at Prosite Pest Control for professional mosquito control. We will reduce the mosquito population and treat any mosquito breeding areas on your property so mosquitoes can't reproduce. If mosquitoes are ruining your outdoor time, call us today for mosquito treatment and take back your backyard.
Commercial Pest Control In Badger Pocket, WA
The time to think about pest control for your Badger Pocket business isn't after your customers have run out the door screaming, it's before. Our customized pest control plans are designed to eliminate any pest threats your business is currently facing and provide long-term solutions to make sure they don't return.
We know every business is different, and every commercial pest control solution needs to be different. That is why our highly trained technicians follow a plan that allows them to react to the unique needs of your facility. This plan includes:
A complete inspection of your facility and property to identify pest pressures, possible entry points, and critical service points.

We will identify conditions within your building that are attracting pests.

We will build and implement a pest treatment plan that eliminates current pests and prevents them from returning.

You will always receive documentation of services provided, materials used, and pests seen.

We will work with you together to educate you and your employees on issues that could lead to pest infestations.
Our plan will keep your business operating safe and pest-free year-round, giving you one less thing to worry about.
Get Your Consultation Now!
Schedule Today! Please enter your contact information below and a pest control representative will contact you soon.
Affiliations & Accreditations