At Prosite Pest Control, we make it our top priority to keep our community protected from pests by providing top-of-the-line residential and commercial pest control services. Our licensed pest professionals have a deep understanding of the pests that live in our area and how to keep them out of your Ahtanum home or business. We take pride in offering high-quality pest control solutions that will solve your pest problems without disrupting your schedule. To get started on your pest-free journey, reach out to Prosite Pest Control today.
Residential Pest Control In Ahtanum, WA
Whether you've recently moved to the area or have lived here throughout your entire life, pests have no problem getting into your Ahtanum home and making themselves comfortable. Pests such as mice, bed bugs, termites, and spiders can threaten the health and safety of your family, which is why effective home pest control services are vital. Here at Prosite Pest Control, we offer year-round pest coverage through our SiteCare home pest control programs. And, because we understand that each home has unique needs, we offer three levels of pest protection.
SiteCare Guardian

SiteCare Advantage

SiteCare Complete
Our SiteCare programs provide superior proactive and preventative solutions to get rid of all kinds of pests. Contact the trusted pest technicians here at Prosite Pest Control today for more information about our residential pest control options.
Guide To Avoid Rodents In Ahtanum, WA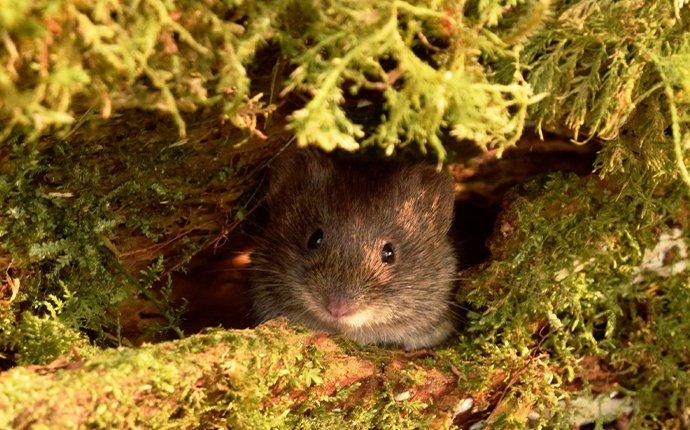 Rodents will take every opportunity they can to invade your Ahtanum property in search of food, water, and shelter. Although rodents can invade homes and businesses throughout every season, they are most likely to enter your home during fall and winter, as the weather gets colder and resources become more scarce. To help you avoid finding mice or rats in and around your property, the professionals here at Prosite Pest Control have created this guide to rodent prevention:
Don't leave pet food out overnight.

Store leftover food in plastic containers or in the refrigerator.

Clean crumbs up off your counters and floors.

Seal your trash bins and store them away from your property.

Eliminate clutter on the interior and exterior of your home to remove possible hiding spots.

Seal gaps and cracks around your foundation and exterior walls.

Cut overhanging tree branches away from your roof.
Whether you're dealing with mice or rats in your Ahtanum property, you can rely on the pest experts here at Prosite Pest Control to get rid of them. We have the experience and knowledge needed to identify, eliminate, and prevent rodent infestations year-round. Give Prosite Pest Control a call today for more information about all of our rodent control services.
Bed Bug Prevention Tips For Ahtanum, WA Residents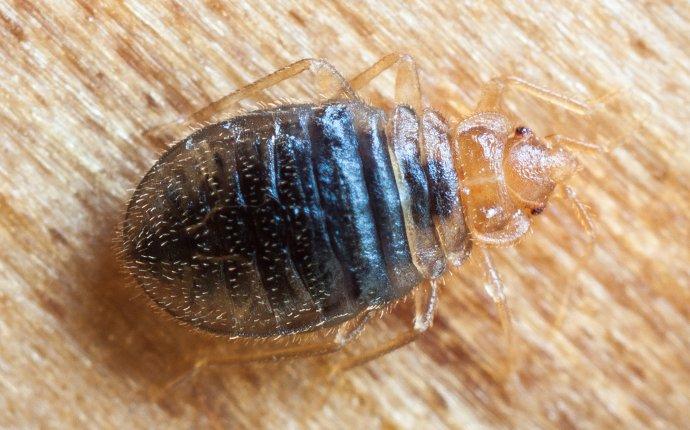 No matter how you look at it, bed bugs have become a major problem in many homes and businesses all over America. These tiny pests can withstand both hot and cold climates, which is why they can be found in all 50 states. Bed bugs are external parasites that feed on the blood of humans and animals, though they prefer to feed on human blood. They are small, flat, and oval, which allows them to hide in even the smallest cracks and crevices. Bed bugs can hide in all kinds of places in your Ahtanum property, including under floorboards and behind wallpaper. However, they can only invade your property with the help of you or someone you know. Bed bugs are hitchhiking pests, which means they travel from one location to another by hitching rides on your bags and belongings instead of hopping or flying. To avoid bringing bed bugs into your Ahtanum home or business, implement a few of the bed bug prevention tips listed below:
Store your clothing inside airtight bags while you travel.

Vacuum your rugs, carpets, and furniture regularly.

Never bring used furniture or mattresses into your home without first giving a thorough inspection.

Avoid staying in hotel or motel rooms that show signs of bed bug activity.

Keep your belongings off the ground in public spaces, such as schools, hospitals, airports, and movie theaters
Unfortunately, bed bugs are tricky pests that can be difficult to identify and remove. The best way to deal with any pest infestation is with a little help from the pest professionals here at Prosite Pest Control. We offer effective bed bug treatments that will eliminate bed bugs in all stages of development. Get in touch with us today to get started.
Commercial Pest Control In Ahtanum, WA
To protect the success of your Ahtanum business, put into place an effective commercial pest control plan from Prosite Pest Control. Our commercial pest control programs are based around Integrated Pest Management (IPM) methodology to resolve pest problems without the excessive use of chemicals. We also provide customized solutions to fit the specific needs of your Ahtanum business. Whether you own a healthcare facility, retail store, school, hotel, or other business, you can depend on the professionals here at Prosite Pest Control to get the job done. Protect your business, customers, and property from pests by contacting us today for effective commercial pest solutions.
Get Your Consultation Now!
Schedule Today! Please enter your contact information below and a pest control representative will contact you soon.
Affiliations & Accreditations