Boy. Where do we start? There are many reasons cockroaches are difficult to get out of Kittitas homes. Some may actually surprise you. Let's take a journey together and take a look at the different kinds of cockroaches we have in Kittitas County and at what's the best way to get rid of cockroaches.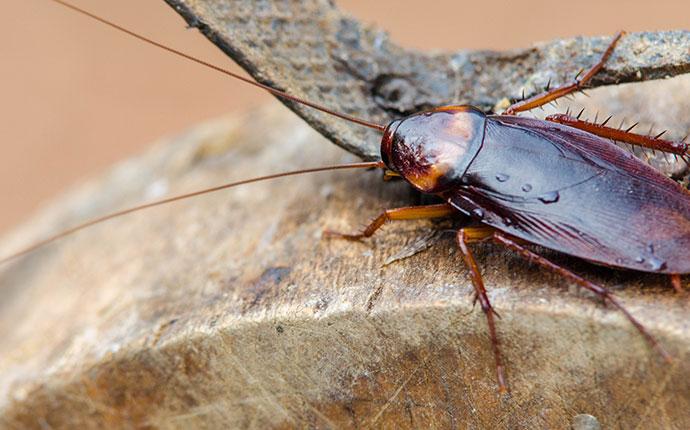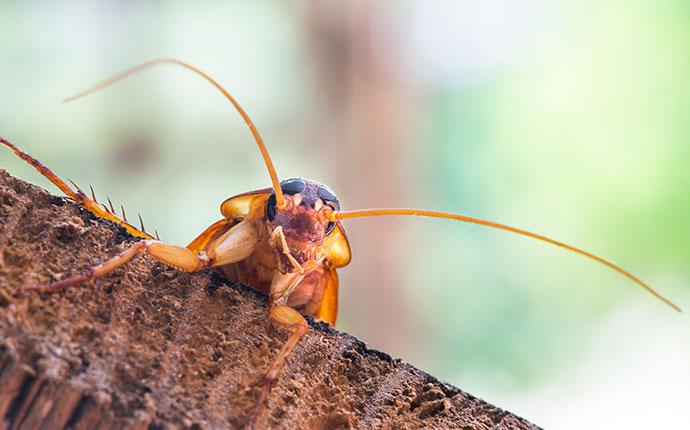 Some Roaches Like Living With You
The two most common cockroach species in the United States are the German cockroach and the American cockroach. In our Kittitas County service area, we have these two roach species in abundance. We also commonly see brown-banded cockroaches and Oriental cockroaches.
Out of these four roach species, the German cockroach is the worst because they love being inside man-made structures. This is one big reason why this species is hard to get out and keep out. The American cockroach can be equally difficult to get rid of, but it has a weakness. This species prefers damp or humid habitats. While it can get into a dry home, it doesn't particularly enjoy it. For this reason, some residents have found some success deterring these roaches with dampness and humidity control. Oriental cockroaches are even easier to deter with dampness and humidity control. All this being said, the cockroaches that are the hardest to control are generally roaches that like to be inside.
Roaches Are Built For Survival
While there are different kinds of cockroaches in Kittitas County, and some are worse than others, all cockroaches can be a challenge to get out of your home and keep out. Here are a few reasons why:
A cockroach nymph has the ability to shed its skin and create new skin that is more resistant to chemicals found in its environment. This alteration is done on a genetic level. That means it can be passed down to offspring. Over the last century, we've thrown a lot of chemicals at cockroaches. The roaches we battle today are resistant to many of them.

A cockroach can alter its taste receptors to avoid eating food that is dangerous. Researchers have discovered that there are populations of German cockroaches that have offspring with innate bait aversion. If you have bait-averse German roaches in your Kittitas County home, you're going to need a licensed professional to get rid of them.

Cockroaches can slip through tight spaces - even massive cockroaches like the American cockroach. While an American cockroach can be 2 ⅛ inches long, it doesn't stand far off the ground. It can also compact its body to push itself through gaps less than half its height. So even massive cockroaches can get into your home as you work hard to get rid of the roaches that have already gotten inside.

A cockroach can hold its breath for over 40 minutes and live for a week without its head. This might seem like a contradiction but roaches don't breathe through their heads. They breathe through holes in their sides. But we digress. The point is that cockroaches are built for survival.
Why It Is Important To Get Rid Of Cockroaches
If you have cockroaches in your home, it is important that you understand the threat they present. Cockroaches don't just eat away at the wallpaper, put tiny holes in your clothing, and leave their excrement all around your home, they can make you sick.
Cockroach Diseases In The U.S.
We could give you a long list of cockroach diseases, but here is a short list - just enough so you know what you're up against.
Gastroenteritis

Dysentery

Salmonellosis

E. coli infection

Giardia infection

Cholera

Campylobacteriosis

Leprosy

Listeriosis

Typhoid fever

They aggravate asthma symptoms
What's The Best Way To Get Rid Of Cockroaches?
In light of the many ways cockroaches can make you sick, the best way to get rid of them is to invest in professional cockroach control. A licensed pest management professional will use Integrated Pest Management methods and a multi-pronged strategy to locate cockroaches, apply appropriate treatments, monitor the success of the treatment program, and re-treat if necessary until all the cockroaches have been exterminated. This is a detailed and complicated process that requires training and experience.
Professional Cockroach Control In Kittitas County
If you live in Kittitas County and you need help getting rid of cockroaches, or you want a cockroach control plan that can prevent cockroaches from getting inside in the first place, we know of a pest control company that can help you with that. Yeah. We're talking about us. The pest control professionals here at Prosite Pest Control aren't just super friendly, they're highly-trained pest management professionals. They haven't found a cockroach infestation yet that couldn't be controlled. Reach out to us today to learn more or to request a service visit. We're here to help.
Get Your Consultation Now!
Schedule Today! Please enter your contact information below and a pest control representative will contact you soon.
Affiliations & Accreditations