Your yard is an ecosystem that can sustain life. Your flowers provide nectar for bees, wasps, hornets, mosquitoes, and many other flying insects. All the plants in your yard, including your weeds, provide plant sap for insects such as aphids. Aphids excrete honeydew, which provides a food source for ants and other insects. Your yard is filled with food. It also provides moisture for animals of all shapes and sizes. Whether it's a puddle or a damp leaf, bugs and wildlife will take notice. The secret to why you have so many ticks in your yard is connected to food and water. But it may surprise you how they're connected. Let's take a look.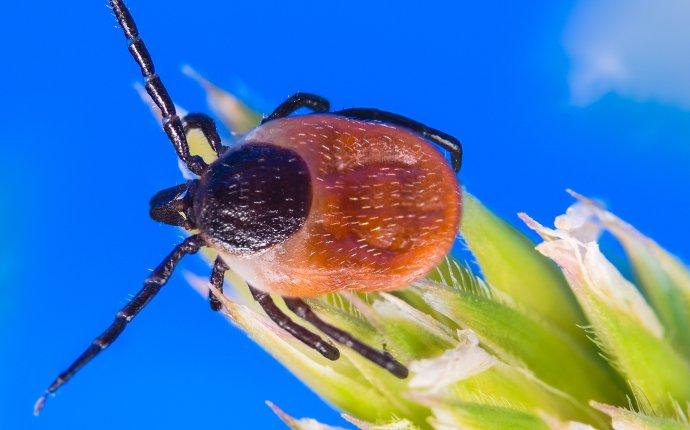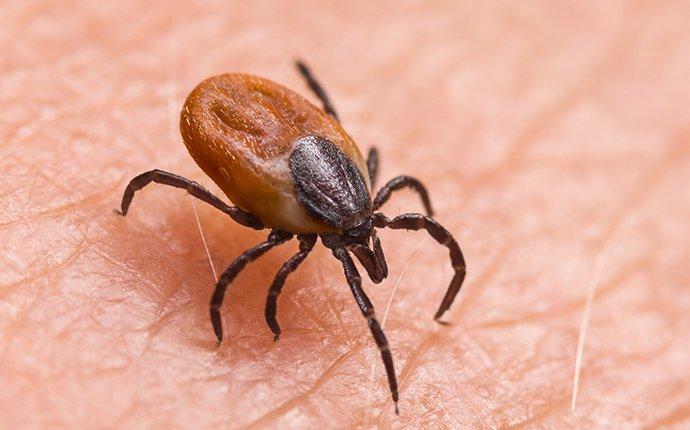 Food
You may immediately think to yourself, "Why food? Don't ticks eat blood?" Yes. They do. But it isn't the tick that comes into your yard to get food. It is the deer, raccoon, squirrel, chipmonk, mouse, rat, and all the other furry (or feathery) critters that live in Yakima. Ticks take animals as hosts and feed on their blood. Understanding this can help you to reduce ticks in your yard. Use the following tips to resist wildlife activity in your yard.
Move bird feeders away from the exterior of your home. Many animals subsist on seeds as a food source.
Keep exterior trash in clean receptacles that have lids. Also, make sure your trash receptacles are secure and cannot be knocked over.
Put fencing around obvious food sources such as gardens, berry bushes, and fruit trees.
Put metal flashing around the base of trees that are being girded by voles.
Keep exterior lights off at night, where it isn't a security concern. This will reduce insects that are attracted to light, spiders that eat those insects, and wildlife that eat insects and spiders.
These are just a few examples. But, hopefully, they will give you a building block for reducing and protecting food sources in your yard.
Water
The obvious reason water can cause your yard to have more ticks is that it provides a drink for wild animals. This is certainly true, and you should address all conditions that allow rainwater to be collected in your yard. But there is something more important to consider. Ticks require high humidity to survive. They won't do well in a yard that is dry. When wildlife bring ticks into your yard, and young ticks fall off in search of another host to feed on, they may not survive if your yard is dry. Here are some tips.
Water your landscaping in the morning so that the sun has time to dry the moisture on the topsoil and on the surface of your plants.
Remove tree branches that cause densely shaded areas in your landscaping.
Remove weeds and unwanted vegetation from your landscaping to thin things out. This provides better air flow and reduces shady spots.
Put spacing between plants in your landscaping.
Clean and fix your gutter system to make sure rainwater finds a route away from your exterior and landscaping.
Harborage
Once you've done what you can to reduce food and water resources to resist wildlife and make it more difficult for ticks to survive near your home, it is important to consider wildlife harborage. Some animals don't just come into your yard for a visit. They can hide in the voids of external structures, or even get into your home. Do an inspection of your yard and apply fencing to keep animals from making a home on your property. Inspect the exterior of your home and seal any gaps, cracks, and holes. This will keep mice, rats, and other critters from using the voids of your home as places to nest and live. It will also prevent them from spreading ticks around inside your home.
Tick Prevention
Along with these strategies to deter wildlife and tick activity, it is important to consider tick protection for your pets and for everyone living in your home. You can reduce your chances of contracting a tick-borne disease by raising your awareness of how the transmission of these diseases can be prevented.
Tick Control
As always, remember that the friendly and experienced pest professionals at Prosite Pest Control can help you get the best control of ticks (and other pests that come into your yard and get into your home) by providing quarterly or bi-monthly service visits. Reach out to us. We'd love to discuss the options that are available.
Get Your Consultation Now!
Schedule Today! Please enter your contact information below and a pest control representative will contact you soon.
Affiliations & Accreditations