Are you seeing lots of spiders around your Yakima County home? If so, there is a good chance that you have conditions around your home that are attractive to spiders. Understanding what attracts spiders can help you reduce spider populations and prevent spiders from getting into your home.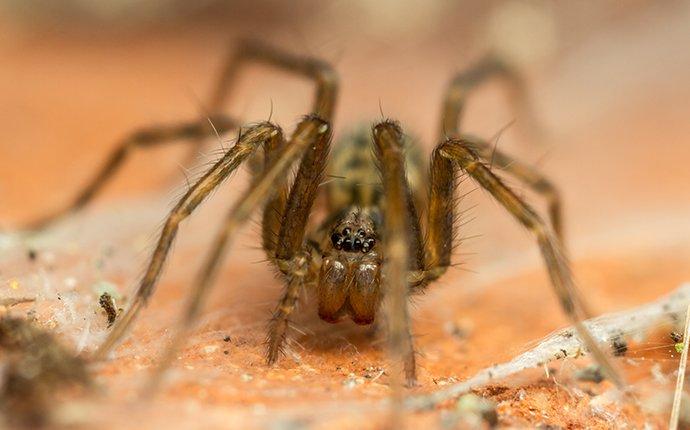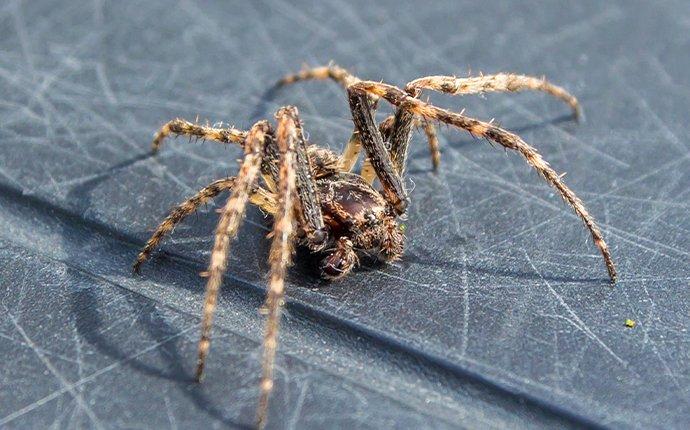 Vegetation
The more plants you have around your home, the more interesting your home will be to spiders. Vegetation invites insects and bugs to your home and, as you can probably guess, these are food for spiders. As pest populations increase, you'll start to notice webs being created in low and high areas.
Moisture
Water is a building block of life and it will attract a wide selection of living creatures to your home. Dense vegetation and continual watering will create the perfect environment for insects and bugs. But there are some steps you can take to reduce moisture and pest activity around your home.
Clear out any debris in your gutters and make sure rainwater can flow down and away from your home.

Trim bushes and shrubs.

Put space between your plants to allow airflow to dry the topsoil.

Remove branches from trees to let the sunlight in.
Hiding Places
Have you ever noticed a spider web on a swing set? It is because a swing set has voids inside. Spiders get into the voids and use them as hiding places. Any object that has voids inside can provide hiding places for spiders. Remove unnecessary objects from your yard to reduce spider populations and spider activity.
Organic Debris
Wood piles, leaf piles, grass clippings, and other organic debris can provide dark, moist hiding places for spiders. They'll also provide hunting grounds. Spiders that hunt for prey, like wolf spiders, will hang out in low, dark, damp areas. Keeping your yard clear of organic debris can reduce hunter spider activity.
Webs
When spiders set up webs, these webs are often ignored until they become a nuisance, but we encourage you to get rid of those webs quickly. A spider can lay hundreds of eggs in a silk egg sac attached to its web. Removing a web can remove the potential for hundreds of spiderlings to hatch near your home. As many as three hundred spiderlings can come from one web! If you've been ignoring webs, that is probably one big reason why you're seeing so many spiders on your property.
Lights
There are many insects that are attracted to light. If you have exterior lights on at night, you will lure these insects to your home. This happens at night when most spiders are active. You can reduce spiders by keeping exterior lights off at night. In cases where it is a security issue to keep lights off, you can consider replacing white bulbs with yellow bulbs. Yellow light is not as attractive to insects. Also, consider keeping your shades drawn at night to prevent the light inside your home from attracting insects to your exterior.
Trash
The smell of trash isn't all that alluring to humans, but it can draw insects in from a distance. If you have open trash receptacles, you'll have more spiders. Keep bags of trash inside a clean, covered container if you want to keep insects (and the spiders that eat them) away from your home.
The Best Way To Reduce Spiders Around Your Home
If you live in Yakima County, and you're seeing lots of spiders around your home, the best way to reduce and control them is by investing in ongoing residential pest control from a trusted provider. This is where the team at Prosite Pest Control can help. Our service team is one of the best in the business, and our residential plans are competitively priced to give Yakima County residents the most bang for their buck. Take a look at SiteCare Guardian, SiteCare Advantage and SiteCare Complete for more information about what pests are covered. All of these services provide spider de-webbing and control of pest populations that are food for spiders. Say goodbye to spiders today by reaching out to us and scheduling a pest inspection for your home. You'll be glad you did.
Get Your Consultation Now!
Schedule Today! Please enter your contact information below and a pest control representative will contact you soon.
Affiliations & Accreditations