There are a variety of cellar spiders, with only one bearing the name of cellar spider. You may also know the daddy-long-legs spider. You might even call all cellar spiders daddy-long-legs spiders, even if they're not. They resemble each other in that they are fragile arachnids with long legs.
When you find these spiders in your house, how worried should you be? Should you contact Kittitas County pest control? This is what we're going to take a look at today. Join us as we look into whether or not cellar spiders are dangerous, why and how they get into Kittitas County homes, and most importantly, how to get rid of spiders and stop spider problems.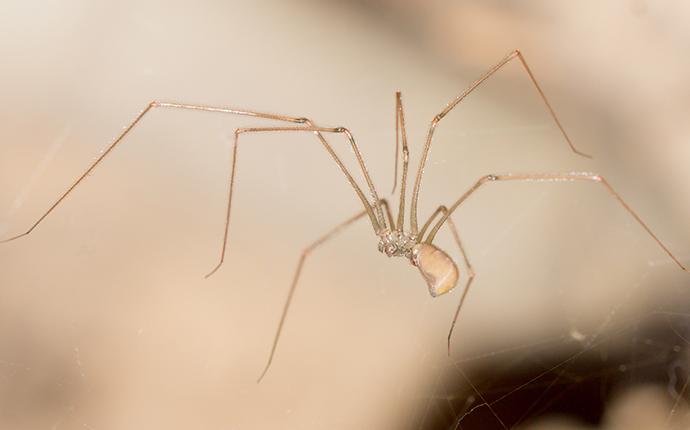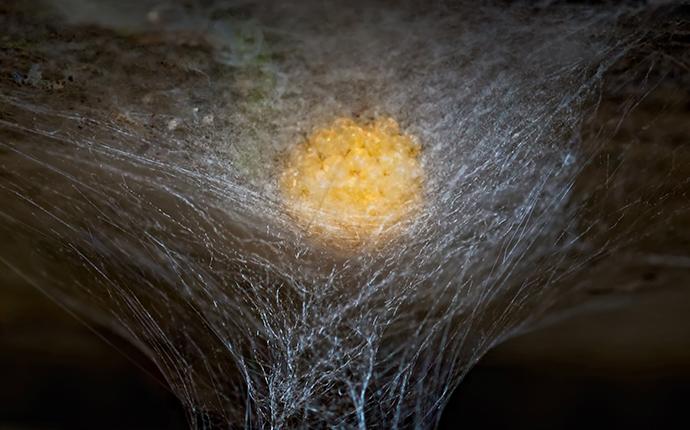 Are Cellar Spiders Dangerous?
The pest professionals here at Prosite Pest Control see a variety of spiders in Kittitas County homes. Of all the spiders we see, cellar spiders are of the least concern. While some residents see these as scary spiders, they're mostly harmless. While they have venom, like all spiders, they're not known to bite humans.
Another point to note is that, if you are bitten by a cellar spider, its short fangs make it very difficult for one of these spiders to deliver venom into your body. So, what should you do about these harmless spiders when you see them in your home? That depends on you. If you don't want these eight-legged critters in your home, you'll need to take measures to get rid of these spiders in your house.
Why Are Cellar Spiders In My Home?
If there were no man-made structures in the world, cellar spiders would live in caves. They prefer to be in damp, dark locations, so it is no wonder that they get into cellars, basements, and homes that have crawlspaces underneath. You can use this knowledge to get some control of spider problems. Address damp conditions near your home that can attract common house spiders, like these cellar spiders. Here are some suggestions:
Clean and repair gutters.

Trim landscaping and create space between your plants.

Address plumbing issues inside your home.

Install a dehumidifier in humid spaces.
Everything you do in your yard or home to address moisture will help to deter spiders.
How Did Cellar Spiders Get In?
All spiders get into Kittitas County homes the same way; they find tiny gaps, cracks, or holes. Some spiders will get in through high entry points. Cellar spiders typically get in through low entry points, such as a crack in a foundation or a gap around a window or door. You can deter spiders from getting into your home if you seal the entry points they're using. Here are some suggestions:
Inspect your foundation and use a repair kit to seal any cracks you find.

Use a caulking gun to seal around utilities, windows, and doors.

Replace damaged weatherstripping on exterior doors.

Install door sweeps for doors that don't have them.

Realign double doors that don't have a good seal.

Repair or replace damaged screens.

Use screen material to cover vents, weep holes, and other openings.
Everything you do to seal exterior entry points pests and spiders use to get inside, the fewer pests you'll have in your home.
How Can I Get Rid Of Cellar Spiders?
You can use the tips given above to prevent spiders from getting inside and to stop spiders from getting in as you work to remove interior spiders. Once you've done this, you can turn your attention to removing the cellar spiders, or any of the common house spiders you're finding in your home. The direct approach is to use a vacuum and suck them up. Be sure to dispose of the bag outside. If you're trying to get rid of spiders you don't see, you'll need to use control products. For this job, you can use sticky traps or some other natural spider control product. Since these are harmless spiders, it isn't a big concern if you don't get them all.
If you use these prevention and control steps, you can reduce spiders in your home. This may be enough. If you want more control than this, you can reach out to us here at Prosite Pest Control. We offer many solutions to address spider activity. Our pest professionals use a process of inspections, treatments, evaluation, and follow-ups to make sure all spider activity comes to a stop. Once your home is free of spiders, we can help you keep it that way.
We offer residential pest control services that can prevent common pests from getting into your home, including scary spiders. It is easy to get started with your pest control program. Connect with us and schedule a consultation, and one of our pest control representatives will contact you and guide you toward the right solution for your specific needs and targeted budget. You don't have to live with cellar spiders, or any spiders, creeping around in your home. Reach out to us today. We can help.
Get Your Consultation Now!
Schedule Today! Please enter your contact information below and a pest control representative will contact you soon.
Affiliations & Accreditations