Summertime is when stinging insects start to really become a pain. They show up at backyard cookouts. They show up poolside. They show up when we're out in our yards tending to gardens and working on our landscaping. Most of the time, this isn't a problem. Stinging insects can actually be a benefit to us when they visit our properties. They help with pollination, and wasps can kill dangerous spiders for us. But accidents can happen when you have stinging insects around. You can sit on one. You can put your hand on one. You can touch your lip to one as you take a drink from a sweet beverage you left unattended in your yard. There are many ways you can get stung. So it is a good idea to reduce attractants around your Washington home to cut down on the number of visitations you get. Here are some suggestions.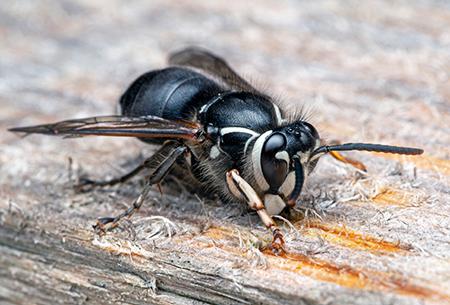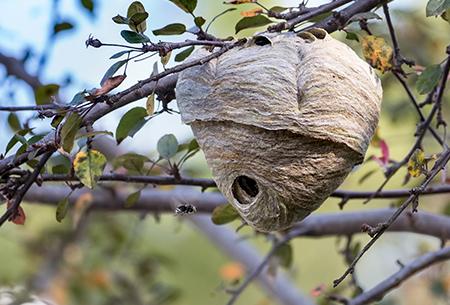 Wasps and hornets eat sweets. One of the sweets they love most is the nectar from flowers. If you have lots of flowers in your yard, you're going to get more visitation from stinging insects. While getting rid of your flowers is probably not a solution for you, you can reduce some attractants that stinging insects can mistake for flowers such as bright colored walls and flower pattern or sweet scents around the outside of your home.

Wasps and hornets don't just eat sweets; they eat meats as well. One of the places they find meats is in exposed trash. If you want fewer stinging pests in your yard, it is a good idea to make sure your exterior trash bags are in covered receptacles and do routine cleanings to remove smells that can attract unwanted attention from these painful pests.

If you like to have cookouts in your yard, the smells from your cookouts can lure wasps and hornets in. One way to reduce this is to keep meats in sealed containers before you're ready to put them on the grill and place paper plates into a covered receptacle as soon as you're done eating.
There is a strong connection between bug populations and wasp populations. Since wasps eat meats as well as sweets, the more bugs you have in your yard, the more wasps you're likely to have visiting you. Everything you do to control bug populations can work to reduce wasps as well.
Many bugs are drawn to moisture. If you have a moist foundation perimeter, you're going to have more bug activity. You can reduce moisture by trimming tree branches and allowing sunlight to dry your landscaping out quickly after watering your plants or after it rains. You can put space between your plants to let air move through your landscaping and dry things out on the surface. This will not affect the moisture content below the surface and your plants will still be able to thrive. And make sure to check your gutter system to make sure rainwater is being allowed to channel down and away from your home.
Bugs hide under stuff. If you have objects in your yard that provide a patch of moist, shaded ground underneath, you're going to have more bugs. Consider stowing lawn clutter away or removing it from your property.
Bugs thrive in an overgrown yard. The more vegetation you have, the more bugs you're going to have and the more stinging insects you'll have visiting you. Keep the weeds plucked and your grass trimmed. In fall, be sure to rake your leaves up as quickly as possible.
A residential pest control program is an effective way to control bugs in your yard and it has the secondary effect of helping to manage stinging pests. Along with the control of one important source of food for wasps and hornets, routine visits from an experienced and highly trained service professional can help with nest detection. Since wasps and hornets are far more aggressive when they are near their nests, this is the best ways to keep from being stung.
If you'd like more information about residential pest control in our Ellensburg Washington service area, we'd love to help you find a program that works for your specific needs and budget. Get started by requesting a site consultation. What do you have to lose but bugs?
Get Your Consultation Now!
Schedule Today! Please enter your contact information below and a pest control representative will contact you soon.
Affiliations & Accreditations