We have three kinds of rodents in our area that become indoor pests. They are rats, mice, and squirrels. Of the three, squirrels are the least troublesome as they are typically backyard rodents. Squirrels do very well living in nature, feeding on nuts and seeds, and fending for themselves. Rats and mice can be backyard rodents as well, but they have a preference for living indoors.
Today, we're going to take a look at a few important facts every Kittitas County resident should know about these common rodents, discuss why it is so difficult to get rid of rodents, and share some helpful tips for rodent control. Keep reading if you want to have fewer troubles with rodent pests in your home!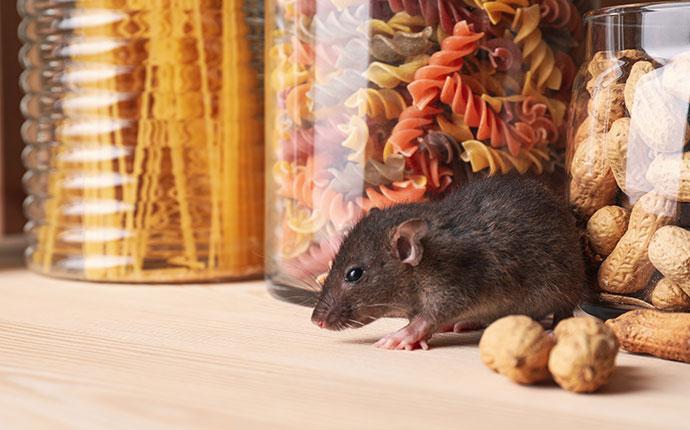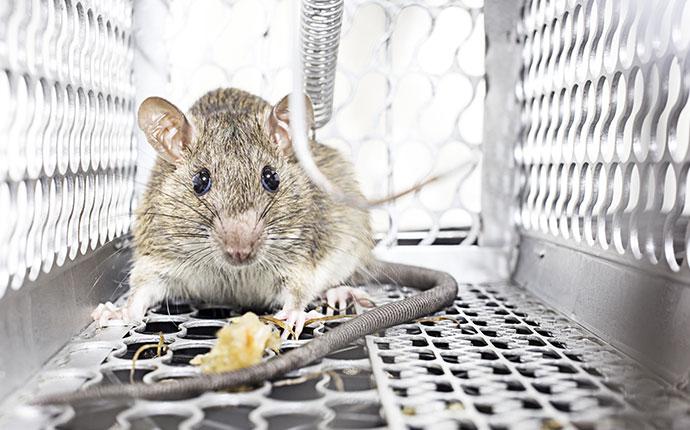 What Do Rats & Mice In Kittitas County Look Like?
Some residents consider mice to be small rats, but they are actually entirely different rodents. Mice and rats aren't attracted to each other and don't breed with each other. In fact, rats will prey on mice. For this reason, you're not likely to have mice and rats in your home at the same time. Here are a few quick facts to help you with identification.
House Mice
This is the most common mouse species that gets into homes in our area. These are small rodents that come in through holes the size of a dime. House mice are dusty gray with a cream-colored belly. An adult will be 2½ to 3¾ inches long with a tail that is the same length.
Roof Rats
Roof rats are the worst of the two rat species in our area. They are common rodents that prefer to live indoors. A roof rat is a black rat that climbs trees and typically enters homes through high entry points.
Norway Rats
These are ground rodents that live in burrows. If you see a brown rat in your yard, it is likely to be a Norway rat. While Norway rats can get into your home and stay, it is possible to have an outdoor infestation of these ground rodents. This means they will live outside but will come and go from your house to find food, etc.
Why Rat & Mouse Traps In Kittitas County Homes Don't Work
We're often asked, "Why aren't my traps working?" The answer is that they do work, but it is easy to deploy them incorrectly and not achieve the results you want. If you've been trying to trap mice or rats and you're still having problems, you're not alone. This happens a lot. Professionals use methods that have been field-tested over and over. The specific tactics used are dependent on the kinds of rodents being controlled, where they're located, the population size, conducive conditions present, and other key factors.
Will The Rats & Mice In My Kittitas County Walls Go Away On Their Own?
We can't say for sure, but it isn't likely that mice or rats will leave on their own. Once they get into a home, they typically grow a population and increase their presence. But it is possible for you to have conditions that naturally deter rodents. There is no way to know without performing a rodent control evaluation. What conditions deter rodents? Here are a few examples:
If you don't have wood stacked near, or inside, your home, you're not providing rodents with a perfect place to hide near your exterior wall, and the rodent in your walls might not be joined by others.

If you seal your stored foods in contains, whatever is inside your walls may not find an ideal feeding ground in your home and decide to leave.

If you keep your home clean, the rodents in your wall won't be able to come out and find morsels of food to feed on.

If all of your garbage is kept in covered containers, rodents won't be able to get in your trash and find food to eat. Since mice and rats are food motivated, this can cause one curious rodent to go away on its own.

If your home doesn't have undisturbed spaces with clutter, mice and rats won't find an ideal place to establish a nest and explore the interior of your home. This could deter one rodent.

If you have pest control insulation in your attic, this could be enough of a reason for rodents to leave your home alone.
How To Control Rats & Mice In Kittitas County
If you live in Kittitas County, the best solution for rodent control is to contact Prosite Pest Control. Our technicians use well-established rodent management methods and control products to make sure no rodents remain in your home. We have solutions that are specific to the kinds of rodents you're dealing with. If you'd like to learn more or to schedule service, you can connect with us through our contact page. Our technicians look forward to helping you deal with those furry varmints.
Get Your Consultation Now!
Schedule Today! Please enter your contact information below and a pest control representative will contact you soon.
Affiliations & Accreditations