There are 15 species of bats found in Washington state. Most of them are not considered pests. Of the few that can become pests, the little brown bat is the most common. This is because they don't have a problem invading man-made structures. In fact, our homes and businesses provide an ideal environment for them. Our properties have voids inside that feel like hollow tree cavities, which are harborage options for little brown bats. They'll also live in rock crevices, mines, caves and other dark, damp locations. So don't be surprised when you find these bats in your cellar. Here are a few things you should know about little brown bats and what is the safest way to remove bats from your Yakima home.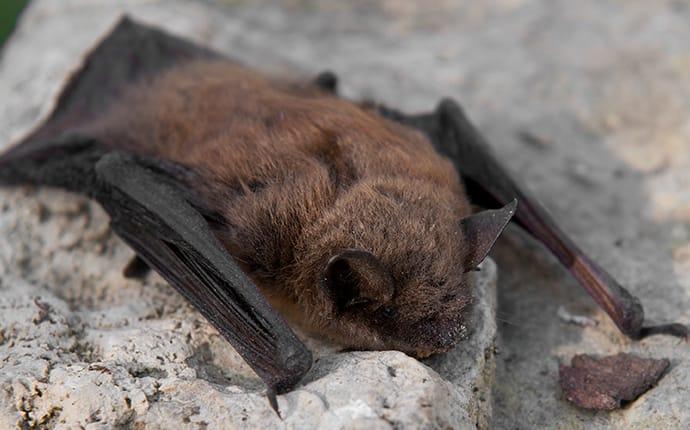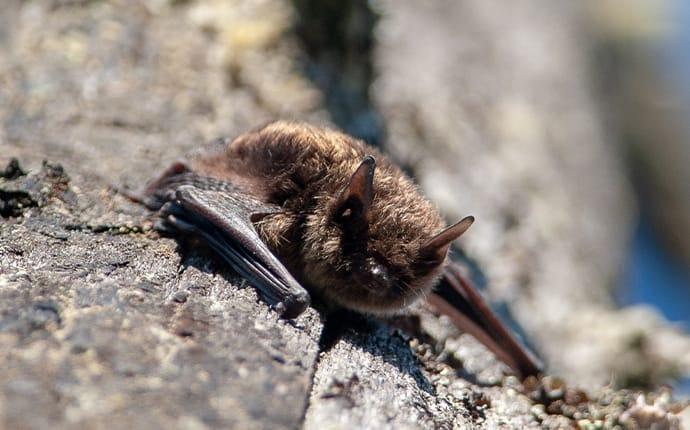 Bat Threats
Little brown bats don't prefer to bite you. They are actually quite docile as wild animals go. You can stand in a large shed with 300 bats and not get bitten. This writer has done this, and it was quite an experience. But a bat that has contracted the rabies virus can become very erratic, causing it to act in an uncharacteristic way. It might stand its ground when it would normally flee or it might attack suddenly without provocation. Both of these behaviors can put you and your family at risk. A bite from a rabies-infected bat can be very dangerous. The rabies virus is deadly.
Another threat to consider is bat droppings, also referred to as guano. These droppings can harbor harmful fungi. It is important to always wear a mask or respirator when cleaning up bat guano on the interior of structures to prevent diseases such as histoplasmosis.
Beneficial Bats
Most of the time, bats are our friends. They fly around in the sky and eat an impressive number of mosquitoes and other potentially dangerous insects. You need not be concerned about bats that are fluttering around in your neighborhood. The problems arise when they decide to get into your Yakima home.
How Do Bats Get In?
There are some common entry points that bats take advantage of. Sealing these entry points or applying metal flashing to bolster your defenses can help you maintain a bat-free home.
Bats will exploit holes in your soffits, eaves, and fascia. Check your roofline on a routine basis and repair any damage you see. This will help to deter bats from getting the wrong idea.
Bats can go right down your chimney. If you don't have a chimney cap, it is a good idea to get one.
Bats can squeeze behind chimney stacks. If you have a chimney stack that goes up the side of your home, gaps can form between the stack and your exterior walls. When this happens, bats can squeeze in and possibly gain access to your interior this way.
Bats can gain access through the seals around roof penetrations such as sewer exhaust pipes, skylight windows, etc.
How To Safely Remove Bats
When you find a bat in your living room, you might be tempted to try and guide it our or grab it and carry it out. We strongly recommend that you resist this temptation. A scared bat can do a lot of damage in your home as you try to get it out, and the majority of bat bites that occur each year are due to attempting to handle bats. It is an even worse idea to go up into an attic space and try to get rid of bats. The safe way to remove bats is to let a licensed and experienced bat control technician deal with your problem. This is where we can help. The wildlife management team at Prosite Pest Control has the training and experience to make sure your bat problem is properly resolved without harming the bats and with far less risk to your property.
If bats have gotten into your Yakima home (or business), Prosite is the right choice for addressing your infestation. Request an onsite inspection today. We'll send someone over to take a look at your problem and give you the data you need to select the right course of action.
Bats are beneficial animals. They patrol the skies and protect us from harmful insects. As long as they stay where they belong, they're great to have around. But when they get into your property by accident, remember that Prosite Pest Control can help you get them back outside where they belong.
Get Your Consultation Now!
Schedule Today! Please enter your contact information below and a pest control representative will contact you soon.
Affiliations & Accreditations