There are many ant species that get into Kittitas County homes. It can be difficult figuring out what kind of ants you're dealing with, or what to do about them when you find them. A very common ant we see indoors is the odorous house ant. One reason we see this ant so often is that odorous house ants can be frustrating enough to drive residents to contact a professional Kittitas County pest control provider.
Today, we're going to share some key information to help you with these ants. We'll look at how to properly identify odorous house ants in Kittitas County, why odorous house ants are so annoying, and how to get rid of an ant infestation.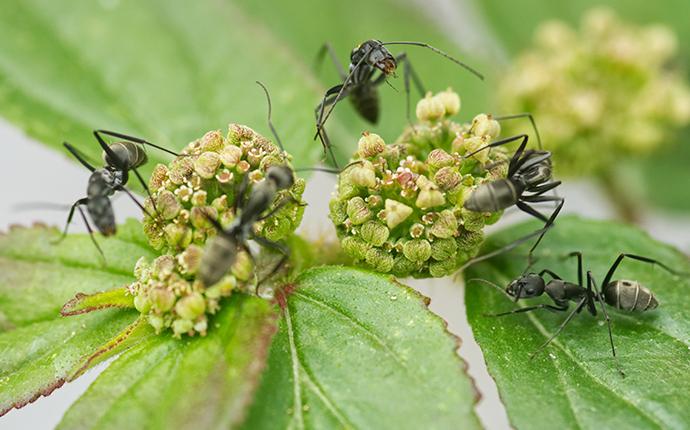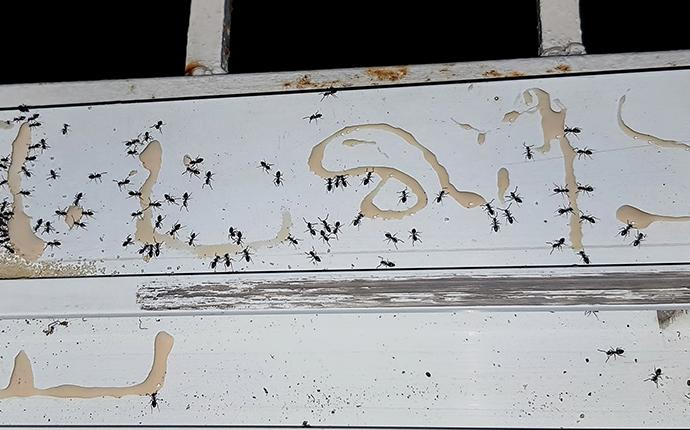 Identifying Odorous House Ants
The first step in any effective ant control plan is to identify the ants you're dealing with. There are a few ants that can be mistaken for odorous house ants and vice versa. Here are a few identifying traits that will help you figure out what ants are in your home:
Odorous house ants can be anywhere from 1/8 to 3/16 of an inch in length.

These ants are black or a dark brown color.

All the workers in an odorous house ant colony are the same size.

If you have these ants in your home, you may notice a scent that can be described as rotten coconut.

These are fast-moving ants and they run in patterns that are erratic.

These ants create shallow nests in wall voids, cavities, and recesses. They can also create nests in the gaps between floors and subflooring. When they do, you may see soil that has been brought inside.
If you see these ants and you can't figure out what ants you're dealing with, you can always take a picture and email it to us at Prosite Pest Control. Our on-staff experts can help you with identification. We can also guide you toward ant control solutions if needed.
Odorous House Ants Stink
The big problem with these ants, and why they inspire residents to contact ant control in Kittitas County, is that they're stinky. We pointed out that this is one of the ways you can tell that the ants in your home are odorous house ants. If they're in a location where this smell can be noticeable, you're going to want to have them removed as fast as possible. But it is important to take note that you may not smell that rotten coconut smell when these ants are in your home.
If they get in through a moisture point and scavenge for food on counters and high surfaces, you won't step on them. Stepping on these ants is how the smell is most often released. So, if you see these ants, and you don't want to have to deal with a stinky smell when they start to appear on your floor, it is a good idea to learn how to get rid of an ant infestation and apply ant control in your house to get rid of them before they cause a stink, or contact a licensed professional to handle this task for you.
Odorous House Ants Invade In Large Numbers
Another problem with odorous house ants is that they enter homes in large numbers. This can be super annoying and many Kittitas County residents have a low tolerance for this kind of pest problem. When odorous house ants start showing up in the hundreds, we get a call for ant pest control. An odorous house ant colony can have a few hundred ants in it or several thousand ants.
What's worse is that these colonies have multiple queens. If you try to deal with odorous house ants with DIY ant control in your house, you could cause colonies to bud. When a colony buds, it goes from being one nest to several nests, and each nest can grow a population of considerable size. Sometimes as many as 10,000 individuals. Yup. It is as bad as it sounds. It is best to not let it get that bad. Rather than attempting to control odorous house ants with DIY ant pest control products, it is best to hire a trained and certified pest control professional.
How To Get Control Of Odorous House Ants
Since these ants are prone to budding, and in light of the fact that they're so annoying, we hope you can see why it is best to contact a licensed residential pest control professional to handle odorous house ant control in Kittitas County. A professional will use effective ant control products and methods to eliminate colonies and exclude these ants from your home. If you need assistance with this, reach out to us here at Prosite Pest Control. We have a variety of ant control solutions and we can help you choose what will work best for your specific issue and your budget. Connect with us today for immediate assistance.
Get Your Consultation Now!
Schedule Today! Please enter your contact information below and a pest control representative will contact you soon.
Affiliations & Accreditations