Prosite Eliminates & Prevents
Termites In Central Washington
While termites are a significant threat across the United States and are responsible for more than five billion dollars in property damages every year, they are not a huge problem for central Washington. Still, we reside in a light termite infestation zone, which means termites are present and could infest homes and businesses. If you're concerned about termite activity in your structure, reach out to Prosite Pest Control to schedule a consultation.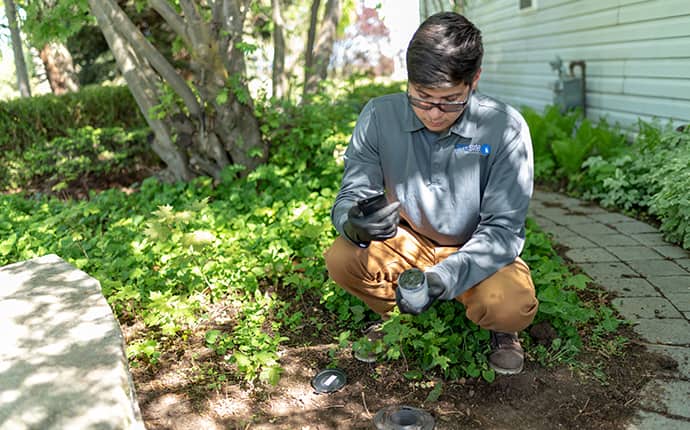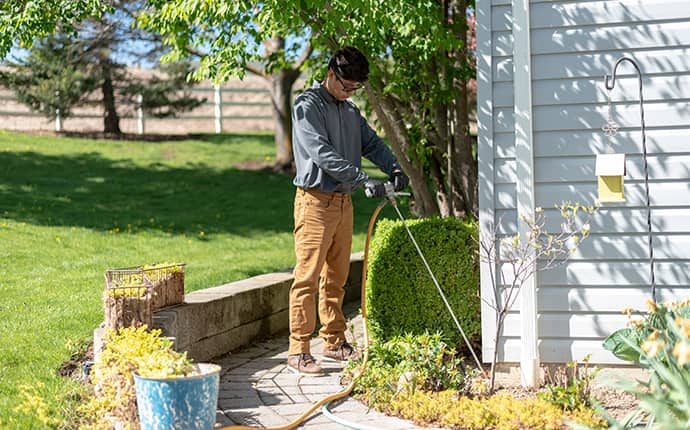 Our Termite Control Process
To eradicate termites from residential and commercial properties, the experienced team at Prosite Pest Control uses tried and true techniques, professional tools, and a process that delivers results.
Consultation
In order to determine if termites are active in your home or building, or have established a colony on your property, we'll conduct a thorough termite inspection. During the inspection, we'll look for mud tubes and other signs of termites, termite damage, and conditions that are likely to attract these pests. Once complete, we'll review our findings with you, and if termites were detected, outline a treatment plan and provide a quote for the service. If necessary, our pest control professional will also perform a spot treatment to address termites already in the structure.
Termite Treatment
Prosite Pest Control provides liquid termite treatments to eradicate termite activity in homes and commercial buildings.This method of termite extermination requires our team to dig a very small trench around the perimeter of the structures foundation (both inside and outside)and then inject Termidor® HE into the soil to eliminate termites already present and to create a barrier that termites cannot get past.
Prosite's Termite Warranty
Upon completion of service, Prosite will issue a seven-year termite warranty that remains valid as long as annual termite inspection is conducted. Please ask us for more details about our termite warranty!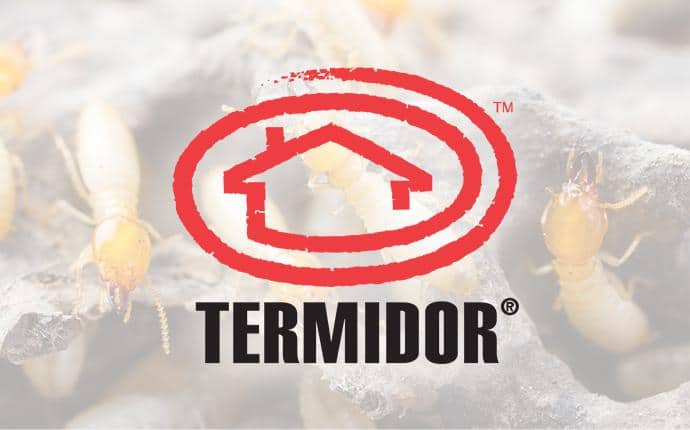 What Is Termidor®
Manufactured by BASF Corporation, Termidor is an termiticide/insecticide that eliminates termites in structures and defends against future infestations. This liquid technology cannot be seen, smelled, tasted or avoided by termites, making it effective in killing every member of the termite colony. Called the Transfer Effect, every termite that touches Termidor becomes a carrier of the product and transfers it to other termites it comes in contact with. The end result- complete elimination of the entire termite colony.
Termite Pre-Treatments Also Available From Prosite
In addition to termite control, Prosite Pest Control offers termite pre-treatments for new construction and additions/remodels in Ellensburg, Cle Elum, Yakima and the towns throughout Central Washington. For more details on how our locally owned and operated pest control company can help you stop subterranean termite infestations, please contact us today!
Termite Frequently Asked Questions
What type of termite is most active in our region?
Western subterranean termites are the species most often found in Central Washington. To learn more about this pest, please visit our termite identification page.
Are termites the only wood-destroying pest in Washington?
No, carpenter ants are another wood-destroying insect that can cause serious damage if not treated. Interestingly enough, carpenter ants don't actually consume wood, they tunnel through it in order to create nesting galleries. Termites on the other hand, consume wood because it gives them the nutrients they need to survive.
I've noticed sawdust on the floor, is that from termites?
The culprits are probably carpenter ants. As mentioned above, carpenter ants do not eat wood and so as they tunnel they push the "frass" out of their entry points. That is likely the sawdust you're seeing on the floor (especially if you notice pinholes in the wall above the sawdust).
How do you tell the difference between a termite swarmer and a winged ant?
Termites are lighter in color, more of a creamy white; carpenter ants are darker. Termites have straight antenna; carpenter ants have bent antenna. Both insects have four wings but termite wings are all the same size. Carpenter ants have two small hind wings and two larger forewings.
Get Your Consultation Now!
Schedule Today! Please enter your contact information below and a pest control representative will contact you soon.
Affiliations & Accreditations