Spray Foam Insulation Installation
For Central Washington Homes & Businesses
Having the proper insulation in your home or business can make all the difference. Keeping you warm in the winter and cool in the summer while keeping energy costs low is a win-win-win situation. If you're in the process of building or have an existing structure in need of new insulation, Prosite Pest Control has expanded our offerings. We now have an Insulation Division to meet your needs!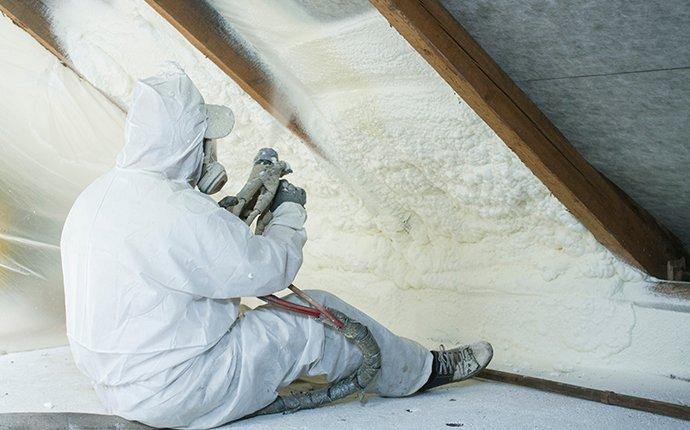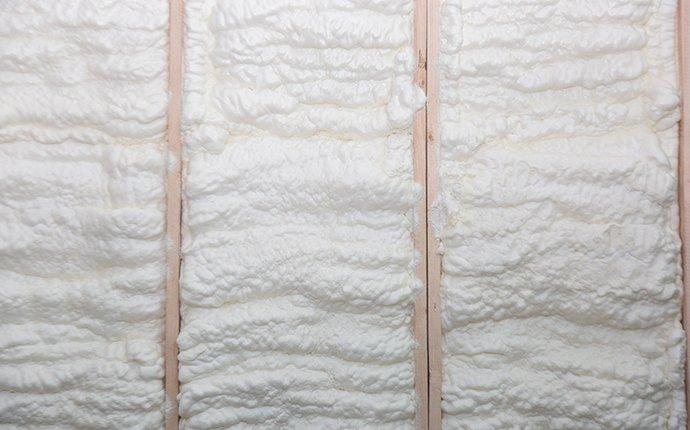 Spray Foam Insulation Services From Prosite Pest Control
For the past decade, Prosite Pest Control has been delivering advanced pest management solutions to residential and commercial properties, as well as providing necessary building repairs for damage caused by pests. We are pleased to announce the expansion of these services into our new full-service Insulation Division.
We offer open or closed cell spray foam insulation services for all of the following:
New construction
Existing structures
Air sealing
Individual rooms
Soundproofing
We have taken the time to understand the areas in which the insulation industry frequently falls short. We are confident in our ability to overcome those shortcomings and provide our customers with exceptional customer service and a superior end product and result.
Our service stands out because:
We provide you with a timeline, and we stick to it.
We provide faster turnaround times and can often work ahead of schedule.
We offer outstanding workmanship.
We provide exceptional customer service.
If your home or business needs spray foam insulation services, trust the company that has been making customers happy for nearly ten years. Prosite is ready to serve. Contact us today to get started!
Frequently Asked Questions
Q: What are the benefits of spray foam insulation?
A: Spray foam insulation brings a number of benefits to homeowners or property managers that opt to utilize it. Spray foam insulation is easy to install, long-lasting, and helps solve several potential problems at once. In addition to helping lower your energy costs and moderating temperatures within your home or office, it will also help repair existing holes or gaps in the structure, prevent future moisture problems from developing, and deter pests from getting inside.
Q: How does spray foam insulation save homeowners money?
A: While spray foam insulation treatment requires an initial upfront payment for application, it is an investment that can save you hundreds of dollars every year once it has been installed. Drafts and leaks that let outside air inside force heating and air conditioning units to work harder to make up the difference. When spray foam is applied, it seals these cracks and holes as it expands, allowing air to flow freely and reducing the energy required to heat or cool your home. In fact, most spray treatments pay for themselves within three to five years.
Q: Can spray foam insulation help with pest problems?
A: Yes, in a number of ways. Beyond repairing existing holes that pests like rodents might have chewed into your home or office, it also serves as a natural deterrent to future pest problems as the materials inside it can't be used as food or nest material. Likewise, the fact that it helps prevent water from seeping in makes your home less attractive to pests like termites that are drawn to moisture-damaged wood.
Q: How can spray foam insulation prevent moisture damage in homes?
A: Unlike typical fiberglass or foam board insulation, which must be replaced if it gets wet, spray foam insulation actually works as a natural moisture deterrent that retains its properties no matter how wet it gets. Any gaps in your siding or around your home's pipes and vents allow water to seep through, putting you at risk for moisture damage. While traditional insulation retains a steady shape and position once installed, spray foam expands to fill even the smallest gaps that might be present in these areas, preventing moisture from getting in.
Q: How can spray foam insulation improve air quality in my home or office?
A: Like moisture, airborne particles and pathogens can get into your home or office through the smallest of gaps around your home, even seeping in through the walls themselves. Spray foam fills these gaps in a way traditional insulation cannot, minimizing the amount of dust, mold, mildew, pollen, and other particles can get inside. This factor makes spray foam insulation an excellent choice for people that suffer from allergies, asthma, or other chemical sensitivities.
Q: How difficult is the installation process for spray foam insulation?
A: Part of spray foam's popularity comes from how easy it is to install. Installation is a non-invasive process that allows professional applicators to seal even hard-to-reach areas like attics and crawl spaces with little hassle and minimal preparation required by the homeowner. The process is also quick, with insulation taking only about a day to dry. Spray foam insulation can be applied during any time of the year.
Q: How long does spray foam insulation last?
A: Decades. Once applied, spray foam takes about a day to take shape and fully dry. After the spray foam has cured, it holds its form even in extreme temperatures. Unlike traditional insulation which deteriorates and loses effectiveness over time, the combination of polyurethane and isocyanate in spray foam makes it keep form for years without sagging or shifting - no upgrades or replacement required.
Q: Is spray foam insulation environmentally-friendly?
A: Yes. Spray foam is made with non-toxic chemicals that won't release harmful contaminants into the air when applied. Even better, by helping home and business owners use less energy to heat and cool their buildings, spray foam reduces their own carbon footprint.
Q: Can spray foam insulation damage building materials?
A: No. On the contrary, spray foam improves the structural integrity of buildings it is applied to. The strong adhesive quality within spray foam works like glue to hold building materials together, acting as an extra layer of protection against natural forces that can deteriorate buildings over time like wind and rain.
Q: How will spray foam insulation affect the comfort level of my home?
A: Spray foam insulation makes homes more comfortable to live in. Beyond maintaining a more consistent temperature with minimal fluctuations, spray foam insulation also reduces drafts, improves air quality, mutes noise from road traffic or other rooms, and helps maintain a comfortable, dry atmosphere within the structure. And of course, it's hard for anyone to be comfortable when a pest infestation is underway, and spray foam seals many of the holes and gaps they could potentially use to get inside.
Q: Is spray foam insulation worth it?
A: Absolutely. Spray foam is an investment that can pay huge dividends as the years go by, both in direct energy savings and in the many problems it can help stop from developing in the first place. The benefits are numerous, and compound over time.
Get Your Consultation Now!
Schedule Today! Please enter your contact information below and a pest control representative will contact you soon.
Affiliations & Accreditations