When a rodent gets into your Washington home, you're going to know it, right? Not necessarily. In fact, it is unlikely that you will be aware of its presence at first. Rodents are quiet creatures—when they're not gnawing on something or scrambling their way up through a wall void. You can have rodents in your home for a long time before you realize it. When this happens, you can struggle with many of the problems that come with a rodent infestation and not even know why you're dealing with them. Your kids may get sick and stay home from school more often. Your dog or cat may get fleas more than usual. You may find a tick crawling on you while you're watching television and think that you picked it up while you were outside. You may pull a box out of the attic and find a hole in the side and the clothing inside damaged. The list goes on and on. This is why it is a good idea to know the signs of a rodent infestation in your Washington home.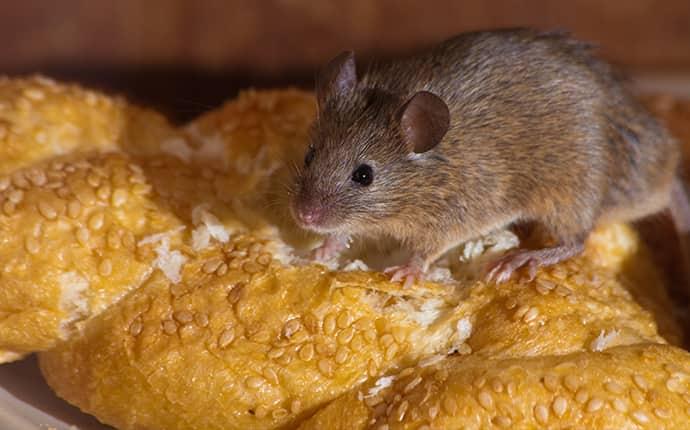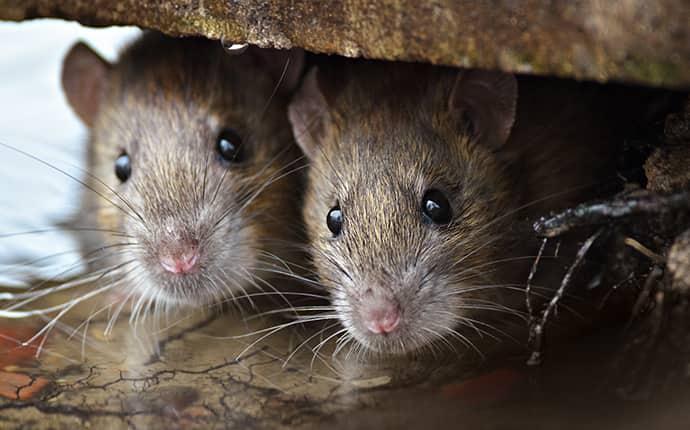 Spike is acting strange.
Are you noticing your dog gets antsy in the kitchen or bathroom? Does he sniff a lot or pace around? Does he scratch on the floor? Dogs can smell and hear better than you can. While the subtle sounds of a little mouse in your home may elude you, they won't elude your dog. This can lead to many odd behaviors.
Fluffy crouches in the kitchen.
Cats have incredible senses—just like dogs. But when they sense a mouse, what they often do is crouch down and listen and watch intently. You may find your cat crouched and staring under a counter. When you find your cat crouching on a spot of the floor, there is a good chance you have a mouse. On the other hand, if you find your cat lying down anywhere, that's just normal cat stuff.
There is an odd odor.
When mice explore, they urinate everywhere. Over time, this can begin to be noticeable in areas they frequent, such as your kitchen, pantry, or attic spaces. If you get down close to the floor in your kitchen and smell under your stove, fridge, or sink cabinet, you may look silly, but you might detect mice in your home.
Holes.
Mice chew holes in many things. Recognizing these holes as mouse holes can help you detect an infestation early and have it addressed.
Mice will chew on door sweeps and door frames to get in. These holes will be small and usually in the corners of door frames.
Mice chew on window and door frame seals. If you see a hole on the outside edge of an exterior door or window frame, you probably have a rodent in your home.
Mice chew holes in stored furniture and cardboard boxes. They will usually be toward the bottom of these items.
Mice chew holes in food packages. If you find your Captain Crunch all over the shelf and pouring onto the floor, you have a rodent issue.
Droppings
There are many ways you can run into mouse droppings. You might open the cabinet under your sink and find them littered in the back. You might open a drawer in your kitchen and find them to the rear. You might go up into your attic and find these tiny black pellets speckled on top of your insulation. Wherever you find them, it is important to recognize them as a sign of a mouse or rat infestation.
What to Do When You Find Evidence of Rodents
There are so many ways rodents can adversely affect the health of everyone in your home, including your pets. They will also damage your property and the structure of your home. When you find signs of rodents in your Washington home, don't trust your rodent control to DIY solutions. Reach out to Prosite Pest Control. We serve the Ellensburg, Wa area with industry-leading pest control, and our highly trained technicians have a nose for finding signs of rodents and removing them from structures. Get started with a pest control inspection. There is no obligation to buy a service. We just want the opportunity to meet you and help you figure out what you're dealing with.
Get Your Consultation Now!
Schedule Today! Please enter your contact information below and a pest control representative will contact you soon.
Affiliations & Accreditations