We live in a small world. There was a time when you would never hear about someone getting sick from a mosquito bite, even though it was happening all the time. In this age of lightning-fast communication, it is common to hear about people getting sick from mosquitoes. This increase in information has led to an increase in concern. But it is important to keep things in perspective. Most of the mosquito bites you get are not going to amount to much more than a puffy, itchy welt on your skin. While you should certainly be precautious, it is important to educate yourself about the dangers of these bites.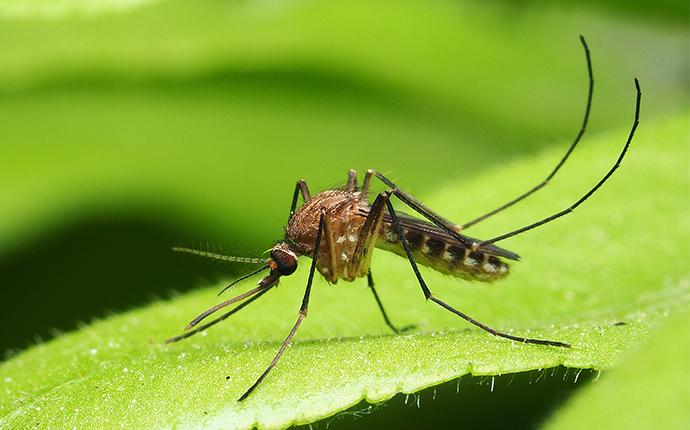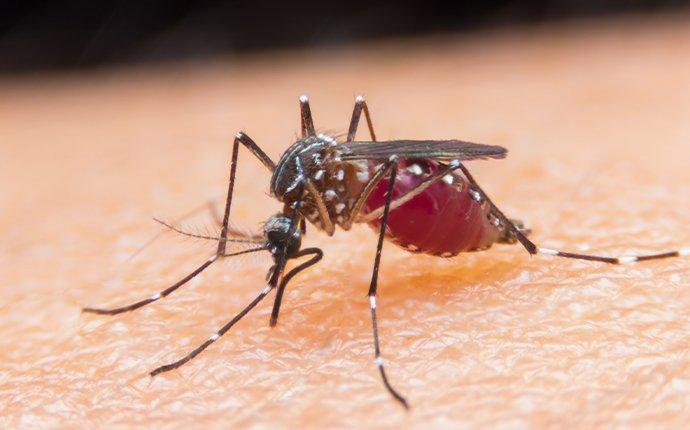 Level 1: The Noise
Have you ever had a mosquito get into your bedroom and make a noise while you're trying to go to sleep? It can make you get up, turn the light on, and spend 20 minutes trying to find that mosquito and eliminate it. This is a level-one threat. Mosquitoes have the potential to get into your home and be an inconvenience.
Level 2: Itchy Bite
If you're like most people, you've gotten mosquito bites through the years. They're itchy. Sometimes really itchy. This can cause you to scratch them and make the puffy bumps into open wounds. In most cases, this isn't a big deal as long as you monitor the wounds and treat them if they get infected.
Level 3: Asymptomatic
It is possible to get a mosquito-borne disease like malaria, West Nile virus, or Zika virus, and not have any symptoms. This is great for you, but not so great for others. If you are asymptomatic, you can be a carrier. When mosquitoes bite you, they can contract the virus and spread it to others. We put this at level three because, for you, there will be no symptoms or discomfort.
Level 4: Minor Symptoms
A surprising number of people get sick every year with mosquito-borne diseases and don't know it. Mosquito-borne diseases are easily mistaken for the common cold or flu. Since these illnesses are common, it is easy to fail in making the connection between mosquito-bites and disease dispersion.
Level 5: Non-Endemic
A mosquito is more dangerous if it is endemic to the United States because it is here with us all the time. West Nile virus claims lives in the U.S. every year. While non-endemic mosquito diseases are serious, like malaria, dengue fever, Zika, chikungunya, and others, these must have an outbreak.
Level 6: Endemic
In the United States, West Nile virus and other mosquito-borne viruses that cause encephalitis are a threat to our population. While only a hundred people may die from West Nile in a year, and that is only a fraction of the 328 million people that live here, it happens. We don't want you to be fearful of this. We just want you to be aware that there is a potential for serious symptoms to develop.
Level 7: Serious Symptoms
Whether you get a non-endemic or an endemic disease, the symptoms can range from minor to deadly.
Malaria is directly linked to the deaths of more than 750,000 people world-wide every year.

Zika virus can lead to microcephaly in children. This birth defect can have a drastic impact on the life of an entire family.

Mosquito-borne encephalitis caused by West Nile virus, La Crosse encephalitis, Western and Eastern equine encephalitis, Jamestown Canyon virus, St. Louis encephalitis, and more, are all diseases that can lead to brain swelling and mortality.
How To Prevent Mosquito Bites
The cases of severe mosquito illnesses only occur in a small percentage of the population. Keep this in mind. Most mosquito bites won't amount to more than the itchy welts we spoke about earlier. But it is wise to take precautions and invest in mosquito control for your Yakima County yard. Not only will mosquito control provide increased comfort for you and your family, but it can also help to guard you from the disease threat mosquitoes present.
If you live in Yakima County, let Prosite Pest Control provide your yard with what it needs to repel mosquitoes and prevent mosquito development. Routine treatments to key areas make your property resistant to mosquito reproduction. Since most of the mosquitoes that bite you in your yard are mosquitoes that have hatched in your yard, this service can have a big impact on how often you are bitten—if at all. See what a difference seasonal mosquito service can have. Reach out to Prosite Pest Control today and talk with one of our agents about your mosquito control concerns. We'll guide you toward the right solution for you and your family.
Get Your Consultation Now!
Schedule Today! Please enter your contact information below and a pest control representative will contact you soon.
Affiliations & Accreditations