As summer approaches, it may be time for cookouts or beach days, but it can also mean bringing out the bug spray. Yakima County residents know all too well how much of a nuisance mosquitoes can be, but these pests are more problematic than you might realize. Here's what Yakima County homeowners should know about mosquito season, why mosquitoes love water, what kind of diseases they may carry, and how you can reduce mosquitoes in your yard with pest control in Yakima County.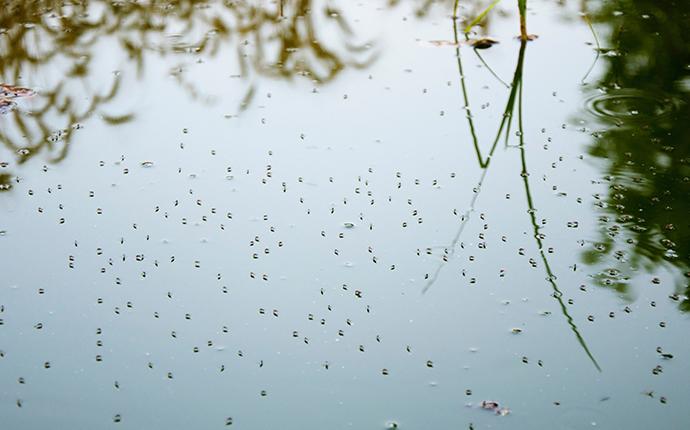 Mosquito Season In Yakima County
If it seems like mosquitoes won't leave your backyard all summer, that's because mosquito season tends to last for the entire summer, including August. Keep in mind that many types of mosquitoes tend to be more active during dawn and dusk, so if you're also out and about during these hours, you may run a higher risk of mosquito bites.
For local residents, you're most likely to run into these two types of mosquitoes:
Northern house mosquito - With long thin legs and slender bodies, Northern house mosquitoes tend to have golden-brown coloring and band-like shapes that run across their abdomens.

Western encephalitis mosquito - Once they've become adults, Western encephalitis mosquitoes have darker bodies and white bands on their mouthparts. Their legs also frequently have white bands, and you may even see a white stripe on their back legs as well.
Although mosquitoes may be common in Yakima County, that doesn't mean you can't reduce the problems that mosquito season brings with help from Prosite Pest Control.
Mosquitoes Love Water
It's not a coincidence that the mosquitoes seem so drawn to the water sources in your yard. In fact, mosquitoes love water, and it's because standing or stagnant water is the ideal place for them to breed and lay their eggs. Depending on the source of standing water, some mosquitoes may lay their eggs on floating debris or leaves while others lay their eggs directly in the water and let the eggs float to the surface when it's time to hatch.
For this reason, swamps, marshes, and wetlands tend to attract more mosquitoes, but these pests don't need an entire lake to lay their eggs. In Yakima County, mosquitoes can lay their eggs in almost any standing water source, including a birdbath, a trash can lid that's collected rainwater, a decorative pond, or even your flooded gutters that haven't been cleaned out yet. Even if you don't have a standing water source in your backyard, a nearby water source, like a creek, could still attract mosquitoes to your property.
Mosquitoes Can Carry Diseases
Nobody likes being bitten by mosquitoes, but a mosquito bite is more than just a nuisance – it can put you at risk for a mosquito-borne disease. Not all mosquitoes carry disease, but many do. Some of the most common mosquito-borne illnesses include:
Zika virus

Malaria

Chikungunya virus

Dengue fever

Yellow fever

West Nile virus
Even if your chances of getting infected are low, it's still important to know the symptoms of a mosquito-borne illness. Some of the most common symptoms that may indicate a mosquito-borne disease include:
Severe headache

Fever

Stiff neck

Chills

Back pain

Muscle cramps or tremors

Spreading rash

Fatigue

Nausea

Vomiting
If you begin experiencing any of the symptoms listed above and suspect it could be a mosquito-borne illness, you should seek medical attention immediately.
You Can Reduce Mosquitoes In Your Yard
While you may not be able to eliminate mosquitoes the same way you can eliminate cockroaches or bed bugs in your home, you can still drastically reduce their presence in your yard, especially if you use a professional pest control service like Prosite Pest Control. With affordable, effective treatments that will target the mosquitoes in your yard, our number one priority is always protecting the health and safety of central Washington and Yakima County residents.
If you're tired of constantly swatting at mosquitoes or you're hosting an event that you'd like to be mosquito-free, don't wait any longer – call us today at Prosite Pest Control to learn more about how our mosquito control services and residential pest control treatments work.
Get Your Consultation Now!
Schedule Today! Please enter your contact information below and a pest control representative will contact you soon.
Affiliations & Accreditations