Nobody likes finding a tick on them. There was a time when it was just creepy to have a tick crawling on you. Nowadays, it is downright dangerous. The growing threat of Lyme disease has caused health agencies to shine a light on the threat ticks pose to people. The body of data that we now have on tick-borne diseases is substantial. And we've come to find out that Lyme disease is only one of many scary diseases ticks can spread.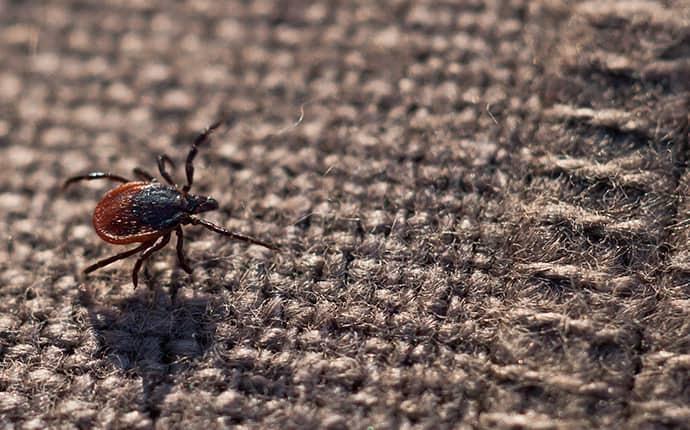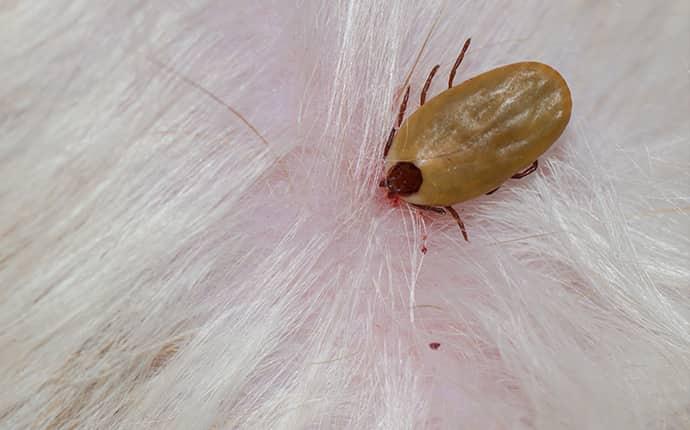 Quick Guide to Wood-Destroying Pests
Not every critter that comes into your yard is a threat to your home. Many pest creatures don't do any damage to building materials. But here are some that do:
Subterranean termites are the big boy on the block. They cost U.S. property owners billions every year. If you have these insects in your home, they may let you know it by creating shelter tubes on your foundation walls or on interior walls and objects.
Powderpost Beetles are hardwood pests that can do quite a bit of damage to hardwood floors, window and door frames, wooden furniture, and more. If you see tiny holes that look about the size of a pencil tip, it is may be time to contact a pest professional.
Carpenter ants chew galleries inside soft or rotting wood. If you have an old deck or patio, these ants could become a problem for you. When they get into a home, they rarely attack sound, hardwood members. But, if they find wood inside your home that is being damaged by moisture, you could be in trouble. You might be able to detect these pests by looking for the sawdust (frass) they push out of kickout holes. These ants don't eat wood. They just tunnel into it.
Carpenter bees are big, fat, yellow and black, off white and black, or entirely black bees that bore circular holes into wood. If you find holes that look like someone took a drill to your home, that is probably these bees. You'll find this damage under your deck, stairs, and other external structures. Sometimes, you won't see the damage being done but you'll hear the bees chew, chew, chewing inside your walls.
Lyme Disease
If you're not familiar with Lyme disease, it is an inflammatory disease that is characterized by a bullseye rash, fever, headache, chills and more. If it is not treated early, it can lead to arthritis, neurological disorders, cardiac distress, and other serious health conditions.
Other Tick-Borne Diseases
The list of diseases spread by tick is quite extensive. Some of the most noteworthy are Rocky Mountain spotted fever, ehrlichiosis, tularemia, tick-borne relapsing fever, tick paralysis, babesiosis and anaplasmosis. It is well worth your time to learn about each of these diseases and their symptoms, especially if you have seen ticks in your yard.
The Spread of Tick-Borne Diseases
Not every tick has a disease. You can be bitten by a tick that is not infected. Whether or not a tick is infected can be linked to many factors. Most have to do with birds, rodents, and other animals in urban areas. There are several studies on this topic. What you need to know most is that our urban landscape exposes animals to harmful bacteria and pathogens. When animals are infected, they pass harmful organisms on to ticks when ticks feed on them. This can be passed on to us when ticks feed on us.
The Mouse Connection
White-footed mice are the preferred host of young blacklegged ticks (called seed ticks). A single mouse can have as many as 100 seed ticks on its body. When those ticks mature, they fall off and seek a larger host. If they fall off in your home, they can spread illness to you and your pets. The connection between mice and ticks is so strong, some researchers are able to predict Lyme outbreaks of one year by mouse infestations of the previous year. It is also possible for researchers to predict Lyme disease infection in human populations by tracking the abundance of food eaten by key tick hosts like white-footed mice, chipmunks, etc.
The Pet Connection
If you have a dog or a cat, you are at greater risk of exposure to tick-borne diseases. Mid-sized animals are the perfect host for developing ticks. When your pet goes out into your yard and gets into damp, shaded locations, they can pick up several ticks and bring them into your home. Do routine checks of the ears and between the toes.
Proper Removal
If you remove a tick early, you can prevent some tick-borne illnesses but it is important to remove the tick properly. Use a tick-removal tool or a pair of needle nose tweezers. Be sure to pinch the tick near the head and not the body. If you pinch the body, you risk the possibility of pushing more disease-causing bacterium into the wound. When you pinch, pull downward and outward, away from your body.
Tick Control
There are several steps you can take to protect yourself and everyone in your home from diseases that ticks spread. Personal protection, such as wearing mosquito repellent on your legs when you go out for a walk, avoiding tall grass, tucking your pants into your socks, and checking for ticks when you return home, can go a long way toward protecting you. If you have a pet, it is important that you invest in a flea & tick collar for your pet's protection and for yours. If you have a rodent infestation in your home, have it addressed immediately. Make sure your foundation perimeter is as dry as possible. And keep bird feeders at least 20 feet from your home. But keep in mind that you can let your guard down a whole lot more if you have routine tick treatments performed by a licensed professional. If you need assistance with this in Ellensburg or the surrounding area, contact Prosite Pest Control. We can help you manage this threat with industry-leading pest control. Get started by requesting a free estimate.
Schedule Your Free Inspection
Schedule Today! Please enter your contact information below and a pest control representative will contact you soon.
Affiliations & Accreditations