Customized Pest Solutions
For Your Business
At Prosite Pest Control, we know there is no "one size fits all" solution when it comes to pest control in commercial and industrial facilities. That's why, when you partner with our locally owned pest control company, we'll work with you, your managers, and staff to develop a pest management program that addresses your company's pest pressures, adheres to your industry's regulations, and that surpasses your expectations.
Since 2011, Prosite has been providing Central Washington businesses, both large and small, with effective pest control services that deliver long-term results – not temporary solutions. Contact us today to find out how our team of experts will work with you to protect your customers and employees and to safeguard your product and facility against roaches, flies, rats, and other potentially harmful insects and rodents.
Why Choose Prosite As Your Commercial Pest Provider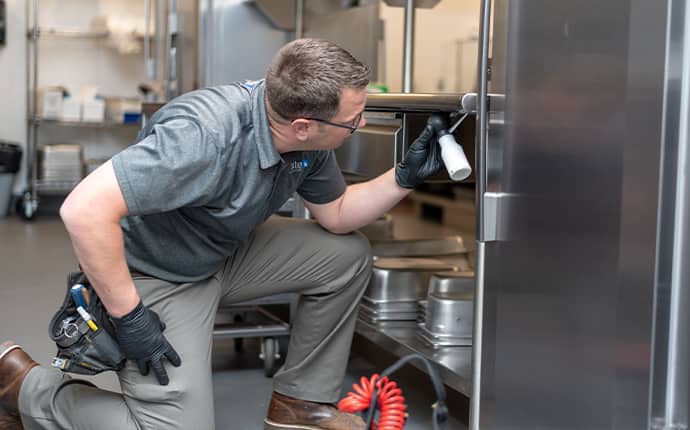 We Approach Pest Problems Using IPM
At Prosite Pest Control, it is our goal to resolve pest problems using the least amount of chemical as necessary. To accomplish this, we implement and Integrated Pest Management (IPM) strategy that includes the use of mechanical, physical, cultural, and biological controls.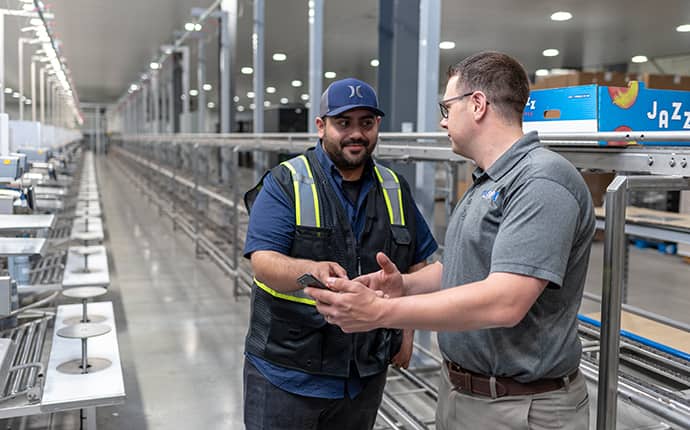 We Build Out A Program For Your Facility
Your business is different than the one down the street and as such needs a customized solution. When you partner with us, one of our licensed pest control technicians will:
Thoroughly inspect your facility and grounds to identify existing pest problems and locate potential entry points and critical service points.
Identify conditions that attract insects and rodents.
Develop and implement a treatment strategy that focuses on long-term prevention of pests.
Document and report findings including what services were performed, what materials were used, and what pests were observed.
Educate your team on issues that contribute to infestations, such as sanitation issues and irrigation practices.
We also offer rodent exclusion, a service that prevents pests and rodents from gaining access to your commercial facility.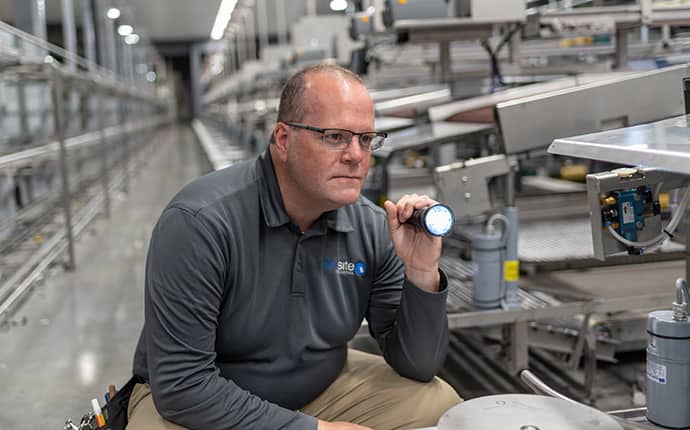 We're Science Driven, Service Obsessed
Our company uses state-of-the-art pest control practices and technology to eliminate and prevent infestations.
Our team of pest control technicians are licensed and insured.
Our services are guaranteed. You can count on us!
Additional Commercial Pest Control Services
Commercial Pest Control Frequently Asked Questions
What is Integrated Pest Management?
Ideal for schools, food processing facilities, and other commercial operations, the Washington State University defines IPM as an effective and environmentally sensitive approach to pest management. IPM works by reducing sources of food, water, and shelter for pests and only using least-toxic pesticides when necessary. An effective IPM Program requires identifying and monitoring pest populations, and then selecting the most effective control methods with the least possible hazard to people, pets, and the environment.
What types of businesses does Prosite service?
At Prosite Pest Control, we provide commercial pest control services to a wide variety of businesses and industries including fruit packers, warehouses, data centers, fulfillment centers, hops production facilities, bakeries, restaurants, hospitals, hotels, schools, property management, and more!
Do you offer emergency pest control services?
We'll discuss your specific needs and desires for service response and customize a management program to suit. As a general rule, we try to respond within 24 hours and certainly provide on call services as well.
Do you offer training for managers and staff?
Educating your employees is one of the most effective ways to prevent infestations. At Prosite Pest Control, we offer educational services that include training on how to identify pest problems quickly, how to respond if pests are identified, proper sanitation and prevention strategies, and more! For more information, please contact us.
Get Your Consultation Now!
Schedule Today! Please enter your contact information below and a pest control representative will contact you soon.
Affiliations & Accreditations