What Overwintering Pests Could Mean For Your Kittitas County Home
December 15, 2020
Winter is loved by so many people. It offers a brisk change to the heat of summer and a new white look for otherwise green scenery. If you are someone who prefers warmth over the coming chills, you have something in common with pests. Many pests are not a fan of the cold winter brings and will do anything in their power to avoid it if possible. Often this involves invading homes and hunkering down until spring. To prevent overwintering pests from settling into your Kittitas County home this winter, here are a few things you should know.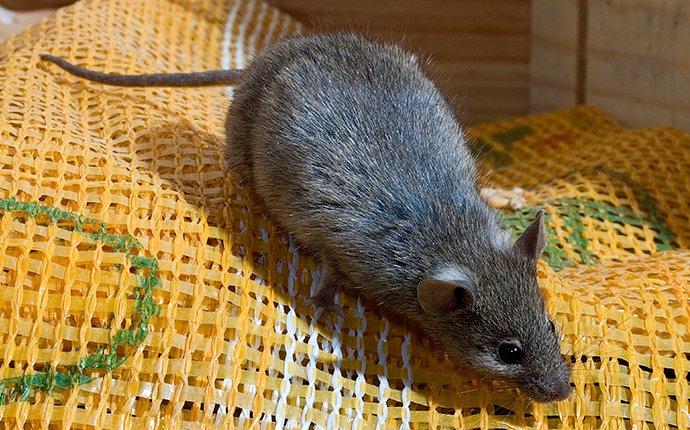 Overwintering Pest In Our Area
Not all pests need the warmth of a home to survive the winter months, but enough do to make this season one of the busiest times for pest problems. To help you better understand some of the most common overwintering pests in our area, here is a basic description of each.
Rodents: Although covered in fur, rodents such as mice and rats have a hard time in colder weather. To avoid the chills of winter, these pests will squeeze or chew their way into homes and establish a nest or nests. If a female and a male rat or mouse invade your home in late fall, dozens of rodents could be running around by early spring.
Cockroaches: Cockroaches, in general, prefer living indoors over living outside. Even the species of roach that prefer the outdoors look for shelter within homes as temperatures drop. Identify these pests inside your home by their oval-shaped, flat bodies, six barbed legs, and two long antennae.
Crickets: You have probably heard the chirp of crickets outside at night. It is a pleasant sound, but much less so when heard within a home. These noisy pests overwinter within the walls of homes and often cause trouble with their loud chirps. Identify this pest by its somewhat flattened body, long antennae, and large bent back legs.
Stink Bugs: There are very few things as unpleasant as dealing with or smelling a stink bug. As fall turns into winter, these primarily agricultural pests will be looking to invade homes in large numbers. Identify a stink bug inside your home by its mottled brown shield-shaped body.
Ants: Ants come in a variety of shapes and sizes. Most love stealing food, some bite, and sting, and other tunnel holes through wood. If you don't like sharing your living space with wood wrecking food stealers, ants are the last pests you want overwintering inside your home.
Problems Pests Cause
Pests always cause one or more of three distinct problems. They are either annoying, dangerous, or destructive. Almost all pests are annoying with the way they crawl or fly through homes, make noise, or stink.
Certain pests such as rodents, cockroaches, and certain species of ants are dangerous in that they spread disease-causing organisms. Some of the most common disease pests spread include salmonellosis, hantavirus, and Streptococcus.
Finally, some pests are destructive. Rodents will chew holes through walls, gnaw on furniture, and occasionally will sever electrical wires. Carpenter ants tunnel through homes and damage the structure of its wood. Many pests destroy fabrics, chew on books, and eat away at other valuable items.
The Best Way To Prevent Fall Pests
If you don't like sharing your home with creepy crawlies, furry invaders, and troublesome buzzers, you need professional fall pest prevention services. At Prosite Pest Control, we offer quality, long-lasting solutions for pests looking to overwinter inside your Kittitas County home. With our team on your side, pests will be left on the outside looking in.
Contact us today by phone or through our website to find a pest control plan that best fits your needs.
Previous
Next