The Best Way To Protect Your Kittitas County Home From Pests
March 31, 2021
The hardest part of keeping a well-maintained home is addressing the often unseen issues that lead to bigger damage. Pests themselves certainly fall under this category, but so do a host of maintenance issues and other factors that can lead to future damage and pest infestations. That's why it's important to be proactive rather than reactive, especially when it comes to pest control. Learning why professional resources are the best way to keep your home protected is smart for any responsible property owner.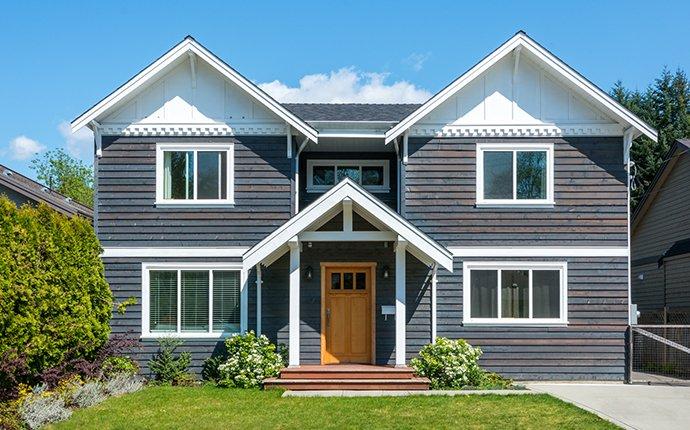 How Pest Problems Strike
The biggest mistake people make is to assume that pests are only a problem during certain times of the year -- or in certain kinds of homes. While pests thrive on waste and create dirty conditions wherever they nest, even clean homes and businesses can be targets of pest populations. And while many pests are most active during the spring and summer, there are year-round behaviors that you have to keep an eye on. Here are key times when pest populations form, which highlight why prevention is key:
Initial Infestations: For many pests, the formation of their populations happens in the spring and summer, when warm outdoor temperatures make it easier for small critters to survive. Often, pest populations will form in the yard or just outside of properties, though they can always be driven indoors in search of food and water.
Relocation: In the fall, as summer weather gives way to the cold of winter, pests must seek shelter from the elements. That means finding any way they can of gaining access to interior nesting areas.
Growth: This is the part people don't often consider until it's too late -- pests can survive in the voids of a home and only become apparent when their numbers have grown. Pests reproduce quickly and can easily survive at-home extermination attempts.
Why Reaction Is Worse Than Prevention
You'll notice that every one of those stages of infestation requires you to have already accounted for many factors, from the things that attract pests to the ways they get inside. If you haven't already taken steps to mitigate these factors, pests will have already found places to hunker down by the time you're even aware that they're there. That's why it's important to treat pest control as an ongoing process, not something that you react to on a case-by-case basis. While keeping up on general cleaning and maintenance around your home can help, the best course of action is to get help from professionals. They can not only assist you in keeping up on all this work, but they can also offer far more effective prevention treatments that everyday homes just don't have access to.
Proper Pest Control From Prosite Pest Control
The reason professional service works is that experts are trained in all the ways pest problems start, year-round. From early prevention to timely removal of existing pests, our services use a three-step process that's guaranteed to protect your home:
Inspection: A trained technician starts the process with a thorough inspection of your home, checking all the problem areas and access points that a range of pests might use to infest your home.
Treatment: Whether pests are already a problem or you simply need professional protection from future outbreaks, our technicians will treat your home with safe and effective solutions. This process also includes de-webbing and other measures that ward off pests.
Follow-up: The true measure of any business relationship is right here in the follow-up. We don't just treat your home and forget about you, we check back in frequently and make sure pests or the factors that attract them never build back up.
Let's Get Started Today
The reason professional service works so well is that it's an ongoing process. Instead of trying to tackle all of this on your own, let experts help you and give you the best chances available to avoid pests and the dangers they bring in with them. Call Prosite Pest Control today to get started on effective pest prevention, from seasonal treatments to regular follow-up to make sure the problems stay gone. If pests are already a concern in your home, turn to professionals right away to make sure that the problem is dealt with quickly and safely. Only professional solutions, administered by trained pairs of hands, are guaranteed to ensure the root of the problem is solved -- ensuring the problem doesn't come back.
Contact Prosite Pest Control to get started.
Previous
Next