Regular Ant Control In Yakima County Is A Must!
August 1, 2022
Dealing with an ant infestation in your Yakima home means fighting them off whenever you prepare food, spill a drink, or just have crumbs lying around. Residents should know the importance of regular ant control treatments, whether it's safe to spray store-bought ant spray, and how to solve problems with nuisance ants with pest control in Yakima County.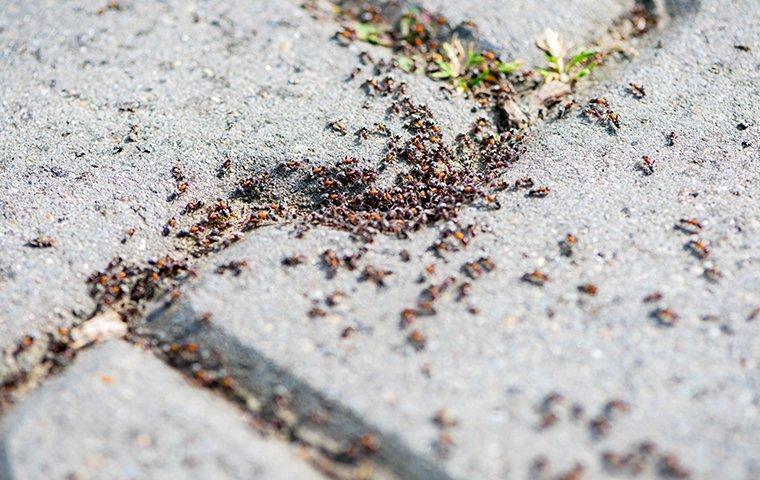 The Importance Of Regular Ant Control Treatments
Once ants have found a food source in your home and established a colony nearby, they're unlikely to leave – even if you're not leaving food or water out. While sprays or traps might eliminate some of your ants, OTC treatments won't stop more from coming in. Ants will continue to swarm your home, and most of these OTC sprays aren't strong enough to last.
This is where regular ant control treatments can help. Regular treatments can eliminate your existing infestation, and they can also prevent future ant problems.
Should I Kill Ants I See Around My Home?
You can kill ants around your home, but keep in mind that this isn't a permanent solution. Using spray treatments, traps, or another method to kill ants you see will only take care of the visible ants in your home.
Ant colonies send out scout ants to find food and water and then alert the rest of the colony. When you kill visible ants, you're only killing those scout ants – but if you want to take care of the rest of the colony, you'll need professional treatments.
Another thing to note is that ants communicate through smells. When you kill visible ants, that smell can trigger more ants from the colony to show up. The only way to stop this cycle is by working with the pros.
Is It Safe To Spray Store-Bought Ant Spray In My Home?
You'll likely find plenty of ant sprays or traps that you can purchase at the store, but are they really safe? Unfortunately, the answer isn't always yes. Some OTC sprays can be toxic to people or pets, especially if used in large amounts or applied incorrectly.
For these reasons, you should always exercise caution if you're going to use store-bought sprays or traps in your home. It's always important to remember that, even if you use store-bought treatments correctly, there's no guarantee they'll work.
Without professional help, it's extremely hard to eliminate an ant infestation, and these pests will most likely just come back.
Solving Nuisance Ant Problems In Yakima County
When it comes to how to prevent ants, there's only one permanent solution for ant control in Yakima County – and that's working with the pros at Prosite Pest Control. We've been serving Central Washington for years, and we can put a stop to nuisance ants in your home and keep them from coming back.
If you're spotting ants around your home, you likely have an infestation, and these pests won't leave on their own. OTC solutions may seem to work but they only provide temporary relief. Contact us today at Prosite Pest Control to schedule an inspection or learn more about our ant control services. We are the best solution for your ant problems as well as any other pests that are plaguing your Yakima County home.
Previous
Next