How To Spot Termite Problems On Your Kittitas County Property
April 15, 2021
You can't always believe your eyes when it comes to pests. Just because you don't catch any pests around your Kittitas County home or business, it doesn't mean you're free of them. There are several insects and creatures that can penetrate your place without you being aware of it. Damage might be the only proof you have. Termites certainly operate this way.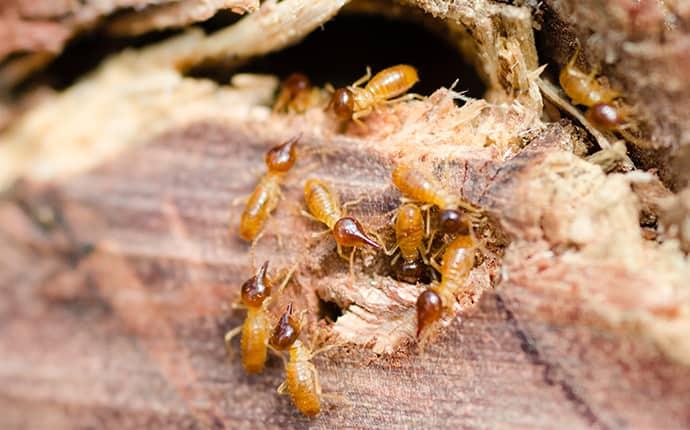 Entire buildings have been destroyed by wood-devouring termites. These insects cost Americans $5 billion in prevention and recuperation expenses every year. Insurance companies can't be relied on at all. Considering this fact, understanding the infestation implications of termites is essential. Find out what they are, and how Prosite Pest Control can intervene on your behalf.
What Are Signs of Termites? What Are the Hazards?
Of course, termite takeovers start with intruding colonies. They are made of workers, soldiers, and swarmers. Their color and size vary for each subspecies, but workers in this county are generally white or grayish-white and 0.12 of an inch long. Most of the wood shredding is done by them. Yellow-brown soldiers guard them with their giant mandibles. Rectangular heads are also a feature of theirs. Swarmers are brown, yellow, or black, and ½ of an inch long. Using their wings to fly away from nests, their objective is to mate and begin anew. Before they leave the premises, you might spot them under a lamp or window. Light draws them. As you can imagine, swarmers verify an infestation. Further announcements will come with:
Discovering scaly and translucent swarmer wings
Heaps of fecal frass close to the mud tubes, maze patterns, and holes of termites
Walls that sound hollow
Hearing soft noises from behind walls
Finding paint that is chipping and/or boiling up
Observing drywall that is floppy and discolored
Unfastened tiles
Creaking floorboards
Tight-fitting doors and window frames
Termite destruction is accompanied by some benefit. Soil is refreshed with helpful nutrients when the bugs chase after decomposed wood. Trees and plants will subsequently mature with greater ease. Understandably, property owners facing the other side of this won't be grateful. Residents and entrepreneurs will see that their walls and structural bases are dismantled. Potential consequences are harm, relocation, profit loss, and overall instability. Not to mention the monetary concerns with the relaunch. Additionally, allergic reactions may happen. Diseases are not a risk.
What Are Ways to Prevent Termites?
Given what termites are capable of, it is exceedingly necessary to enact preventative measures. The tasks will involve upgrading your lawn and building care by:
Removing or fixing rotten or wrecked wood.
Addressing leaks and moisture issues right away; especially those impacting wood.
Sealing gaps in utility lines, foundations, and caulk.
Making sure all exterior doors have screens attached.
Flushing out gutters and vents on a regular basis.
Sitting plants and woodpiles at least two feet away from the property.
Never letting free wood, such as lumber panels, have contact with soil.
Cutting the grass and trimming the greenery often.
Having annual inspections by Prosite Pest Control.
How Will Prosite Pest Control Exterminate Termites?
Depending on commercial products for termite elimination won't be a good use of time and money. The majority of these avenues will only resolve the problem on the surface. Options of a higher grade and quality are required. We have such resources at Prosite Pest Control. Our skilled technicians will apply interior, trench perimeter, and/or Termidor® HE soil treatments. These safe solutions will exterminate active termite colonies and create a barrier impending bugs can't cross. Our affordable services have a warranty included. Pre-treatments for fresh construction and remodels may be available; just ask. Request an estimate when you call us today at Prosite Pest Control!
Previous
Next