A Helpful Guide To Keeping Nuisance Wildlife Away From Your Kittitas County Property
January 21, 2023
There are many different species of wildlife in Kittitas County, many with different behaviors and habitat preferences. Many of them, however, are attracted to local homes because they find food, water, and shelter opportunities there. If rodents explore an area and find what they like, they will move in. Nuisance wildlife can cause damage to your property, and some of them can transmit diseases. To make matters worse, the longer they infest your home, the more they breed and the more damage they'll cause to your property.
Don't let nuisance wildlife cause you grief on your Kittitas County property. Prosite Pest Control wants to be your Kittitas County pest control experts. Call us today for all your wildlife pest control needs.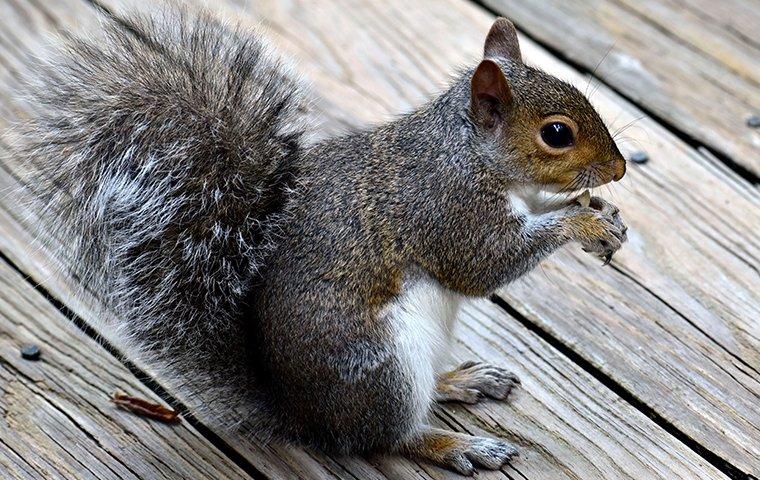 Common Types Of Wildlife That Invade Kittitas County Properties
Here are some of the local kinds of wildlife that you may meet on your Kittitas County property:
Rats: Growing up to a full pound in body weight, rats are prolific in the Kittitas County area. These rodents are naturally curious and will often infest area properties.
Mice: Mice are smaller than rats but still love to investigate properties. Mice are fast breeders, and small mouse infestations can become big infestations quickly.
Squirrels: Squirrels are very agile and expert climbers. Squirrels can find and exploit any opening you have in your home to come inside and investigate.
There is a variety of wildlife in Kittitas County, and effective pest control depends on skilled, knowledgeable professionals. Prosite Pest Control knows all about wildlife control near you. Call us today, and let us be your wildlife experts.
The Problems Wildlife Can Create Around Your Property
Many rodents can damage your home. Rodents are notorious for chewing on wires, cables, and pipes. They can damage your property when doing this, and repairs can get expensive. Rats and mice are also associated with many disease-causing pathogens and bacteria like salmonella and E. coli. They can easily spread it to you simply by contaminating your counters, food stores, and dinnerware.
When it comes to wildlife removal, Prosite Pest Control is your company of choice. Contact us when you have a wildlife pest problem, and let us help you get rid of them.
Six Natural Ways To Deter Wildlife From Your Property
Here are some ways that you can help minimize your chances of encountering pest wildlife on your property:
Seal garbage cans. Easy access to food is the number one thing that will attract wildlife.
Keep it trimmed. Keeping all outside vegetation trimmed discourages pest wildlife.
Seal your house. Many small pests can enter your home through openings.
Clean your counters. Rodents love dirty counters, especially if food is present.
Clean your floors. Crumbs are tasty to rodents. Clean floors don't offer them.
Avoid clutter. Small rodents love clutter due to its housing and hiding opportunities.
Following these tips will help discourage wildlife from entering your home. However, if you do see them, you want them gone fast. Local wildlife removal is easy when you call Prosite Pest Control. We are your wildlife removal company. Call us, and let us help you today.
The Most Effective Wildlife Control For Your Property
Given that so many different kinds of wildlife pests can invade your property, you need someone with the skill and experience to deal with them. Prosite Pest Control professionals want to be your wildlife control company. We have the skill and the knowledge to successfully get rid of all pests on your property.
Previous
Next