Pest Bird Solutions
For Homes & Businesses
For property owners in Central Washington, it is not uncommon to find pigeons, starlings, flickers and other pest birds roosting on or in their homes and businesses. Pest birds are notorious for defacing signage and other property, damaging buildings, machinery and other equipment, and creating health and safety hazards. In fact, bird problems can result in significant damage and costly repair bills. If you need help getting rid of birds, simply contact us to schedule a consultation.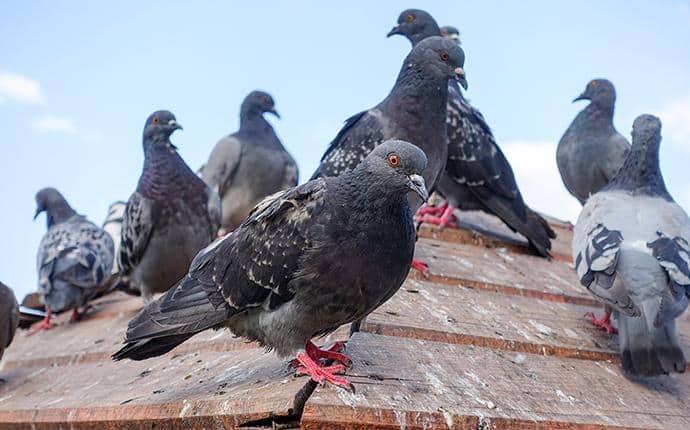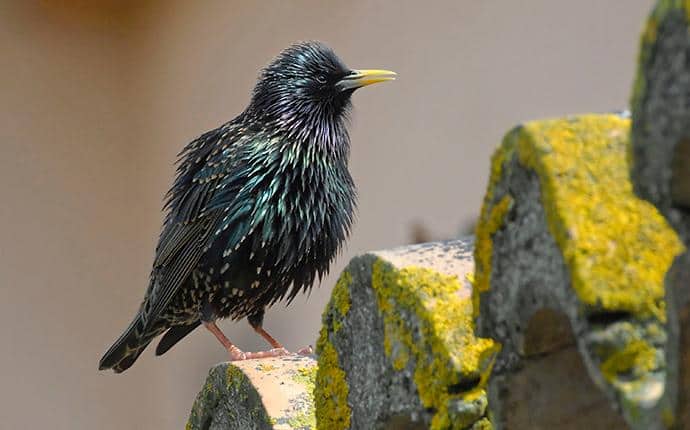 Our Bird Control Process
At Prosite, we go to great lengths to provide solutions that not only take care of existing bird activity but prevent pest birds from returning. We accomplish this by following the process highlighted below.
Bird Inspection
If your property provides food, water, and shelter, it could be attractive to birds. Our first step towards resolving a bird infestation is to perform an inspection of the structure and surrounding grounds. For homes, that could mean venturing into the attic or looking for activity around vents and soffits. For commercial facilities, we thoroughly inspect signage, parapet walls, rooftops, and other areas where birds commonly roost. We'll also take inventory of damage, find entry points, and identify the type(s) of birds.
Implementation Of Customized Bird Control Plan
Based on our findings, we'll implement a customized bird control program that will address your home or company's pest bird population. Bird control methods we commonly use include:
Bird netting
Bird spikes
Optical gel
Humane trapping
Prosite will also clean out areas that have been affected by nesting and provide exclusion services for any areas of concern, including vents and eaves.
Bird Control Frequently Asked Questions
Are bird spikes lethal?
No, bird spikes are not lethal and are designed to prevent pest birds from perching or roosting on rooftops, parapet walls, signage, and other exterior surfaces.
I've noticed holes on the side of my house, what is causing the damage?
It's very common for woodpeckers in Central Washington to cause damage to sides of houses and buildings. According to Cornell Lab of Ornithology, woodpeckers drill holes for a couple of reasons.
Holes made by drumming activity is usually part of breeding or territorial behaviors.
Holes established for roosting or nesting purposes are typically larger holes surrounded by smaller ones. You most often see these at the beginning of breeding season (between late April and early May)
Foraging holes are created by woodpeckers as they try to locate insect infestations. They can be identified by the vertical line of holes drilled.
Get Your Consultation Now!
Schedule Today! Please enter your contact information below and a pest control representative will contact you soon.
Affiliations & Accreditations