No matter what business you're in, pests can have a negative impact on your bottom line. They can contaminate products, spread illness to employees, make customers sick, damage your property, hurt your reputation, and so much more. We help businesses in Kittitas county stay protected and stay compliant. Here are a few of the industries we serve.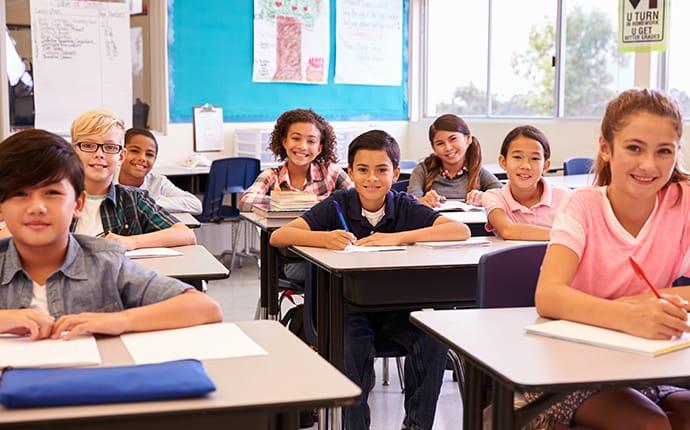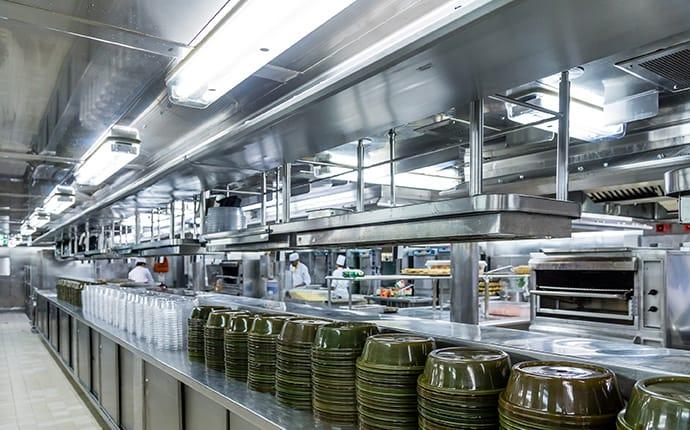 Food Processing
Food safety is a high priority in a processing plant and poor pest management can lead to recalls, increased audits and even business closure. We protect food processing plants with science-based solutions that are custom-tailored to meet the specific needs of our clients and designed to address all regulatory standards. We provide ongoing risk assessments, detailed documentation, and we design Integrated Pest Management programs to make sure each of the facilities we service stays resistant to pest pressures. This takes good communication and teamwork. It also requires a commitment to selecting pest control methods that utilize the least amount of chemicals. You can count on our service team to give you the support you need to keep your products and your brand protected.
Commercial Kitchens
When pests get into a commercial kitchen, they can transport harmful bacteria and parasitic worms. This is because many pests are as comfortable in a dirty drain or trash bin as they are on a plate of prepared food. We help address the issue of clogged drains through the implementation of bioremediation. This form of pest control uses naturally occurring microorganisms to naturally break down decaying organic matter and eliminate clogs, odors and, most importantly, pests that reproduce in drains. We also assist commercial kitchens by offering expert commercial sanitation. Our team has access to products and equipment that cleaners don't. We can make sure all biohazards are effectively addressed and that your kitchen is resistant to pest activity. When you have ongoing support from our team, you don't have to worry about flies, cockroaches, rodents and other disease-spreading pests harming your bottom line.
Education
Pest control in a school environment is a delicate matter. Our dedication to Integrated Pest Management makes Prosite Pest Control the perfect choice for schools. We adhere to standards that many other pest control companies do not. Our environmentally sensitive approach provides schools with the highest level of eco-friendly pest control possible. This requires ongoing inspections, monitoring of pest pressures and routine treatments. We can also assist your staff with appropriate training. An effective and eco-friendly pest control program begins with your team taking steps to prevent pest activity through proper sanitation, exclusion installations and modifications.
Property Management
One of the many pests that can plague a property manager is pest birds. Birds can damage structures, damage landscaping, cause a disturbance with their noise, leave droppings on walkways and other sensitive locations, cause power outages, damage air conditioning units, and more. Prosite Pest Control employs highly trained bird control technicians who deploy the most advanced bird control methods and products available, such as bird netting, bird spikes, optical gel and humane trapping. We gently let birds know where they can and cannot be. And, as with all our commercial pest control services, our bird control services focus is on solutions that have a low impact on the environment. Do you need assistance with bird control? We offer onsite bird inspections to help property managers and other business owners find the right solution to address their bird control needs.
Get Connected
If you're looking for a commercial pest control provider who provides detailed inspections, full assessments of pest pressures, development and implementation of treatment strategies both short term and long term, detailed documentation, employee training and specialized services, we can help. Prosite Pest Control is a leader in commercial pest control with state-of-the-art pest control technologies and a team of highly trained service professionals who understand your pest control challenges. We'll guide you every step of the way and put in place a commercial pest control program that will give your business what it needs to keep pests from causing harm. Request an estimate today. Many estimates can be performed over the phone. Reach out to us today. We're here to help.
Get Your Consultation Now!
Schedule Today! Please enter your contact information below and a pest control representative will contact you soon.
Affiliations & Accreditations