Ellensburg is the most centrally located city in the state of Washington. It also happens to be home to Central Washington University! This bustling city is filled with wonderful neighborhoods, beautiful architecture, and gorgeous mountain views. Ellensburg is a place anyone would want to call home! To protect your Ellensburg home or business from the many pests that also enjoy the outdoor spaces found in Washington, turn to the local experts at ProSite Pest Control. We are a family-owned and operated company that offers customized service and effective pest control. To begin maintaining a pest-free residential or commercial property, reach out to ProSite Pest Control today!
Residential Pest Control In Ellensburg, WA
The professionals at Prosite Pest Control are dedicated to protecting people and homes from invasive insects and rodents. We have carefully developed our SiteCare home pest control plans to protect properties from pests throughout the entire year. Each of our plans is proactive, provides preventative solutions, includes thorough inspections, and offers effective treatment.
SiteCare Guardian

SiteCare Advantage

SiteCare Complete
To learn more about or SiteCare plans and which is the right fit for your home, family, and budget, call Prosite today and speak with one of our helpful professionals.
Steps You Can Take To Minimize Mosquito Exposure In Ellensburg, WA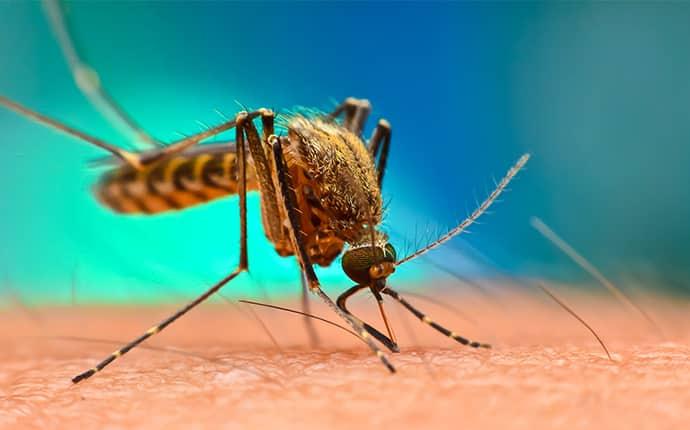 Mosquitoes are not only annoying, they are also dangerous because of the many diseases and parasites they can spread. Mosquitoes are highly attracted to properties that offer them breeding sites (standing water), food (flowering plants), and hiding spots (tall grasses, trees, heavy vegetation). Listed below are some easy steps you can take to reduce mosquito populations on your Ellensburg property and minimize your exposure to them.
Fill in low-lying areas on your property that can collect rainwater.

Store containers that collect water upside down when not in use.

Regularly clean out gutters to prevent them from collecting water.

If you own a pool, make sure it is being properly maintained.

Keep grass cut short.

Eliminate areas of dense or overgrown vegetation.

Know that mosquitoes are most active at dusk and dawn.

Use a mosquito repellent when spending time outside in areas where mosquitoes are present.

Make sure screens are intact and windows and doors are kept closed to stop mosquitoes from getting in.
For professional help controlling mosquito populations on your Ellensburg property, give ProSite Pest Control a call today. We can provide the assistance needed to reduce mosquito numbers and minimize your exposure to these biting, dangerous pests.
Why You Need Professional Bed Bug Control In Ellensburg, WA
The only solution to a bed bug infestation is a professional solution! While it may be tempting to use products from big box stores, a treatment found on Pinterest, or to throw out your mattresses and buy new ones, the truth is none of those DIY remedies will work. Bed bugs are prolific and difficult pests to deal with. Partnering with a bed bug professional is the only way to ensure that your entire infestation will be eliminated and a re-infestation won't occur.
At Prosite Pest Control, we begin the bed bug elimination process with a site consultation. If bed bugs are discovered, we will develop a plan of action, complete treatment, and provide follow-up visits to ensure the infestation has been completely eradicated! To learn more about our bed bug control services, or to schedule a consultation, contact Prosite Pest Control today!
Commercial Pest Control In Ellensburg, WA
At Prosite Pest Control, we are proud to offer customized pest solutions. Benefits of choosing us for your Ellensburg business's pest control needs include:
We will work with you, your managers, and staff to develop a pest management program that will address your facility's exact pest pressures.

We are a locally owned company that understands the needs of local business owners.

Our pest control services offer long-term results.

We use an IPM approach to solving pest problems using the least amount of chemicals possible.
To learn more about working to keep pests out of your Ellensburg commercial facility, give Prosite Pest Control a call today!
Get Your Consultation Now!
Schedule Today! Please enter your contact information below and a pest control representative will contact you soon.
Affiliations & Accreditations