Keeping Your Kittitas Residence Pest Free!
March 15, 2022
There is no reason for you to put up with pests in your Kittitas home. At Prosite Pest Control, we have the tried-and-true methods to rid your Kittitas home and property pest-free all year-round.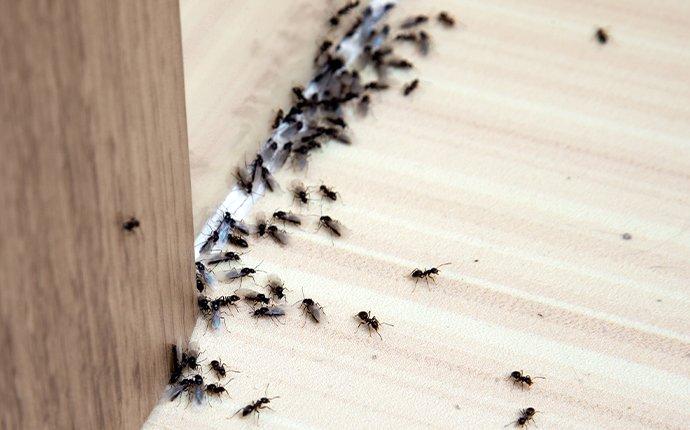 The Types Of Pests That Invade Kittitas County Homes
Pests come in all shapes and sizes, and we at Prosite Pest Control have seen them all. In Kittitas County homes, some common pests include:
ants
beetles
spiders
flies
silverfish
earwigs
millipedes
centipedes
stink bugs
gnats
box elder bugs
crickets
wildlife
mice
wasps
squirrels
The Problems Pests Can Cause In Kittitas County Homes
From the long list of pests comes an even longer list of problems they can cause. Pests in Kittitas County homes can vary vastly, and so do the issues that they bring to the table. Some common problems brought on by pests include:
Damage to your home, such as destroyed wood, drywall, and electric wiring
Ruined food supplies due to contamination or pest exposure
Exposure to diseases carried by pests
Bites, skin infections, or allergic reactions
Destroyed plants and trees on your property
At Prosite Pest Control, we recommend getting ahead of any pest problem that you may encounter. Offering tailored treatment plans to fit your needs, we can conduct a full inspection on your Kittitas County property, inside and out. Once we find the solution, we don't stop there. We continue our care with routine follow-ups and repeat visits to ensure the property is kept pest-free, year-round.
Easy & Effective Pest Prevention Tips For Kittitas County Homes
While pests can vary greatly in their size, shape, and methods, some rules are helpful no matter the pest. We have a few tips to keep your Kittitas County pest-free. These suggestions can assist you in keeping pests outside of your home and away from your property:
Seal all cracks, crevices and gaps in your home, focusing on your foundation.
Be sure all easily accessed points of entry are covered, such as doors, windows, and vents.
Keep all foods tightly sealed in glass or metal canisters to resist both entry and chewing.
Do not keep standing water on the property and eliminate sources such as leaky faucets and bird baths.
Remove trash and yard debris from your home and property frequently and keep spaces clear from clutter.
Keep all plant life and trees trimmed back from your home.
Do not store woodpiles close to your home.
The Best Way To Keep Pests Away From Your Kittitas County Home
Ultimately, the best way to keep your Kittitas home and property free from pests is to entrust us at Prosite Pest Control. We have the comprehensive treatment plans to put into place, keeping you and your family safe from pests. We will safely and securely treat your home and property and eliminate pests from day one. Our plan will not stop there, as we will continue with routine follow-ups to ensure a pest-free property. Call us today at Prosite Pest Control, and we can set up an inspection of your Kittitas property immediately.
Previous
Next