Do I Still Have To Worry About Ticks During The Winter In Kittitas County?
February 26, 2021
People tend to assume that tiny little critters, which generally become less active in fall and winter, can't be a problem during cold months of the year. The truth is many pests can survive a cold snap, and parasites like ticks that can survive the entire winter make it so that the dangers they can cause never truly cease. Only by learning why ticks survive, and how year-round pest prevention is important, can you stay safe from these blood-feeding pests.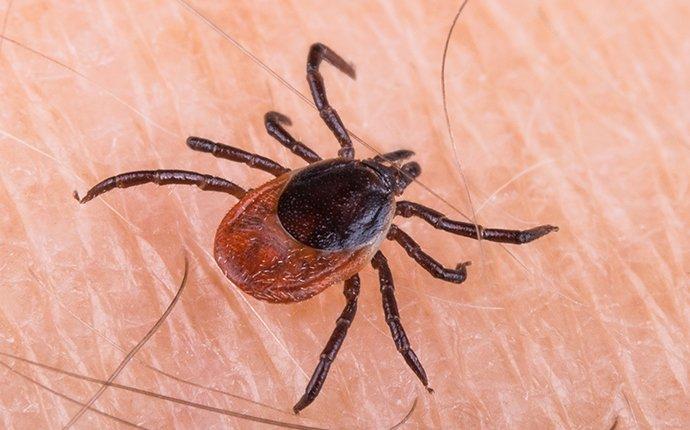 Common Ticks & Why They're Dangerous
Ticks are tiny arachnids, putting them in the same family as spiders. Unlike spiders, though, ticks are leeches that feed off of live animal hosts rather than hunting for prey. Because they feed on blood, ticks increase the transmission of illnesses and are the leading cause of Lyme Disease. It's their parasitic ways that allow ticks to survive in the winter, but before addressing that, it can be helpful to know which local ticks to watch out for specifically:
Blacklegged Tick: These are the ones most known for transmitting Lyme Disease, and they have an anti-freeze system that keeps them active except in incredibly harsh winter temperatures that are far below 0 degrees.
American Dog Tick: Known for latching onto dogs, these ticks aren't just a problem for our pets. They will feed off people and large wildlife, too, so they can be introduced to your property in several ways.
Rocky Mountain Wood Tick: Brown and speckled, these ticks thrive in woodlands and have long life cycles.
How Ticks Survive The Winter
Unlike other tiny pests, ticks benefit from their parasitic behavior. While other tiny bugs have to find shelter indoors to survive, ticks can survive on the body heat of the animals they infest. Many arachnids also have a natural anti-freeze system in their bodies, preventing their limbs from freezing so they can stay active. It's precise because other animals can't survive outside in the winter that ticks end up being introduced to human properties. As pests like rodents, raccoons, or other wildlife find places to hunker down for the winter, attracted to the food and warmth of human homes and businesses, they track the ticks they're carrying in with them. Even if they just hitch a ride into our yards, ticks can easily find ways inside where people and pets are toasty and warm to feed on.
Wintertime Tick Prevention
The only way to truly keep ticks out in the winter is to address potential access points and the things that attract them early on. While it's best to take these steps in the early fall or late summer before cool weather drives pests to shelter, these are all important things to do:
Crack Sealing: Even small cracks or holes in your exterior can provide tiny ticks with a way to crawl inside. Routinely checking for and fixing any problem spots is an important step.
Landscaping: Not only can ticks cling to tall grasses and vegetation, waiting for unsuspecting people to brush past, overgrowth also provides the pests that ticks feed on with areas to lay low right outside your property. Keep things trimmed down and away from your exterior.
Debris: Trim piles, woodpiles, and other debris out in the yard pose the same risks of providing ticks and other pests with nesting grounds. It doesn't take them long to find a way in, especially when winter threatens their survival.
Let Prosite Pest Control Help
Because ticks are such nefarious invaders of human properties, even in the wintertime, it's important to take year-round action and trust the experts to help. At Prosite Pest Control, our trained technicians can inspect your property and lay down preventative treatments around your lawn and exterior that drive off ticks and the pests they feed on. Only frequent and professional service can truly guarantee that parasitic pests stay away, no matter what time of year it is. Get started on proper tick control today by contacting Prosite Pest Control today.
Previous
Next